Emeka Ike Loses His N200M Investment 'Court Shutdown His St. Nicholas College'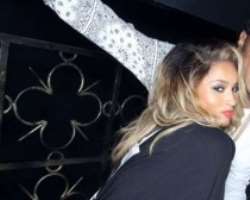 These are trying times for Emeka Ike, as his major investment is set to be removed from his ownershiplegally.
The veteran Nollywood actor a few years ago, diversified and launched his secondary school - St Nicholas College in Magodo, Lagos, which he reportedly invested N200 Million.
On Friday 24th January 2014, the school was shut down by the court after a court battle since its establishment in 2005. According to reports, the 90s lover boy was battling for ownership of the school property until he recently lost the case.
Emeka was alleged to have refused payment to the property owners. Emeka and his wife who run the school were subject of various allegations for the past five years.
Some of the allegations include none payment of salaries for 6 months, employing unqualified teachers to cut costs, increasing the tuition fees and not repairing parts of the school which were dilapidated.
Last week, under instructions by the court, the school was taken possession of and sealed. Some of the furniture, air conditioners and school buses were taken by the court, while others were left outside the school premises.