Abuja club manager attacked after resignation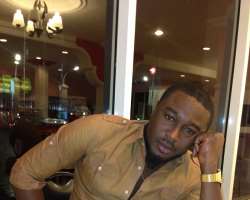 Popular Abuja club Manager, Uyi Ogbebor, was on Friday morning attacked at Wuse 2, Abuja days after he tendered his resignation letter as Manager of Cubana Club, Abuja.
We gathered that Uyi tendered his resignation letter following alleged irreconcilable difference between him and his partner.
However, few days after his resignation, two Range Rover sports purportedly driven by suspected gunmen intercepted him around Wuse 2, shot at his new bullet-proof BMW. On noticing that his vehicle was bulletproof, the attackers swerved to other lane, around Etisalat office, boycotting traffic and causing heavy gridlock.
Uyi who is prominent in the setting up of different clubs in Abuja had told journalists that his attack was not connected to his resignation. He said, they could be some people trying to snatch my car or something.
He however took to his twitter handle to announce his resignation from Cubana, disclosing further that his resignation has already taken him to another level.
He said, "We are what we repeatedly do. Excellence, then, is not an act, but a habit! So much fun with Klub Vaniti, unto the next level! You will hear from me soon"
He however did not disclose the next level, but it's obvious he is up to something bigger.
Uyi, a social media expert is also a professional club Manager who was instrumental in the setup of Grotto, Abuja. He equally played a key role towards the establishment of the Klub Vaniti brand.
See tweet below: