KEPCO to expand Egbin Power Station's capacity to 1,350MW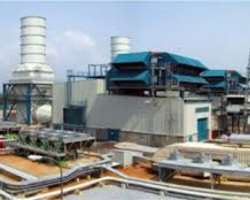 Two months after privatization of power sector, there appears to be an indication of positive change ahead following the plans of the new management of Egbin Power Station to provide additional projected generation capacity of 1,350MW commencing within the next three years  in conjunction with their technical partners, Korea Electric Corporation (KEPCO).
Mr Gyoo Chull Yeom, the Managing Director of KEPCO (Nigeria) gave the assurance during a media facility tour of the plant designed to highlight the ongoing introduction of new technology, capacity building and overhaul of infrastructure at Egbin to ensure the object is achieved.
The new management of Egbin emerged after the recent handover of power assets to new investors. KEPCO's involvement in the unfolding power reforms is through a Joint Venture between Korean Electric Power Corporation and Energy Resource Limited – managers of the Egbin Power station and New Electricity Distribution Company (NEDC) – managers of the Ikeja Electricity Distribution Company (IKEDC) both members of the Sahara Group.
The News Agency of Nigeria (NAN) who visited the plants reports that transformation and branding of the station has commenced in earnest while the workers and environment bore signs of new changes that are geared towards ensuring enhanced power supply in the nearest future.
Yeom assured that whilst working towards restoring Egbin to its installed capacity of 1,320MW within the year, the company plans to provide additional projected capacity of 1,350 Mega Watts starting within the next three years.
He said that at completion of the station it is expected to have 2,670 Mega Watts, with the aim of achieving a total capacity of over 10, 000 Mega Watts in the next decade if the demand permits.
According to him, our relationship with Nigeria over the year has shown that the nation is filled with resilient and resourceful people who are driven by a spirit of entrepreneurship that ranks among the best in the world.
"Yes, there are challenges bordering on infrastructure and human capital that will require time to overcome.
" We will need the patience and support of all Nigerians as we work towards overcoming these challenges with innovation, commitment and determination.
"We see a future where Nigeria will become an exporter of power. This is possible with our collective resolve,'' he said.
According to him, Thereafter, Nigeria will once again be the industrial driver of the region and achieve its vision 20:20 in no time.
"Together, we can redefine the power sector in Nigeria and thereafter drive socio-economic growth with a renewed passion for excellence.
"We are here as partners to work with you to build a future where uninterrupted power supply is obtainable in Nigeria and our great companies play leading roles in the sector across the globe. We believe in this project and we believe in you. So, let there be sustainable light; let there be collective progress,'' he added.
Yeom said that as the world continues to witness new trends in the power sector, Kepco is a company at the cutting edge of using the most recent and effective technologies to ensure sustainable, efficient and safe generation and delivery of power.
He said that Kepco is amongst the largest nuclear power exporting companies and is also involved in every form of generation from wind, thermal, coal, solar, mass, hydro and renewable energy.
"It is our desire to work with our counterparts here using technology that is best suited to Nigeria to deliver world class services in power generation and supply in Nigeria, and ultimately, other parts of Africa.
"Having recorded remarkable successes in the sector globally, we are delighted to work with you all to ensure we replicate similar and even better achievements in Nigeria with the help of all Nigerians and our staff in particular.
"With our discipline and technology, we are confident that our partnership here in Nigeria will produce records that will be notable globally.
"Already, we have begun a review of the infrastructure and processes at the Egbin power plant and Ikeja Distribution Company.
" This is an ongoing process aimed at setting the foundations for world-class services to our customers, Yeom added.
He said that the management of Kepco is encouraged by the dedication, knowledge and commitment of most of the staff of Egbin and IKEDC.
The Kepco boss assured that the management will have knowledge sharing sessions and exchange programmes that will help us perfect our partnership.
He assured the workers that the management is working with the consortium to establish a framework for robust learning and development programmes for staff.
Yeom said that those training activities will facilitate the adoption of new technologies and empower staff with up-to-date knowledge of global trends in the Power sector, whilst maintaining a safe environment. -NAN