Uranta Faults NBA's Claim That President Jonathan Refused Minority Report On National Dialogue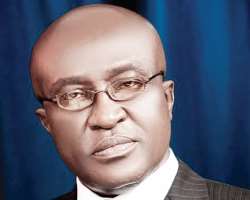 Mr Tony Ipriye Uranta, a member of the Presidential Advisory Committee on National Dialogue (PACND) on Thursday (January 10, 2014) described as lies, the allegation by the Nigeria Bar Association (NBA) that President Goodluck Jonathan refused to receive the minority report of the committee.
The News Agency of Nigeria (NAN) reports that the NBA on Wednesday alleged that the President refused to receive the minority report of the proposed national conference prepared by Mr Solomom Asomota (SAN).
NBA President, Mr Okey Wali (SAN), who stated this in Abuja, while inaugurating the NBA committee on National Conference and Constitutional Review, however, called on the president to call for and receive the minority report.
In a swift reaction to the allegation, Uranta queried the source of Wali's allegations.
"Wali is a Lawyer, can he educate us as to how you can refuse/reject something you were never offered?'' Uranta queried.
He expressed disappointment that a respected Lawyer of Asemota's standing could also claim that he was denied the opportunity to freely air his views on issues of representation and legal framework for planned the national conference.
''Asemota voted along with every member of the committee on every issue and he was in fact Chairman PACND sub-committee on legal frameworks'' Uranta stated.
According to him, the Patriots do not hold a monopoly of knowledge or wisdom and their positions cannot take precedence over the desires of a large majority of Nigerians that are committed to the success of the planned dialogue.
It should be recalled that the Presidential Advisory Committee on National Conference, on Dec.18, 2013, submitted its report to President Goodluck Jonathan.
While receiving the report, Jonathan said its submission marked another milestone in the nation's march towards building a better cohesive society for all Nigerians.