I Don't Intend To Star Iyanya In My Movie—Yvonne Nelson Reacts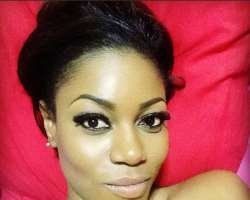 Some hours ago, controversial Ghanaian actress, Yvonne Nelson debunked reports that she was planning to star Nigerian singer, Iyanya Mbuk in her yet-to-be-shot movie. The fair-complexioned movie star was reacting to story posted by a popular and controversial blogger that she (Yvonne) had contacted Iyanya for a movie, which the singer has purportedly agreed to star in once the they agree on term and fees.
Debunking the story, which Yvonne revealed to be totally false, she said there was nothing of such and wondered where the blogger got her information from.
"Please be accurate with stories involving my name. What is this about? Who is the producer? Where is the script? Why don't I know [about this movie]?
"I haven't approached Iyanya or his team for any of my projects and don't intend to do so. Thanks," Yvonne Nlson wrote on her twitter page today.
Yvonne were in the news in 2013 after there alleged romantic affair crumbled.