Ethiopian Diaspora NGO Donates Funds to IOM through USAIM to Aid Returnees from Saudi Arabia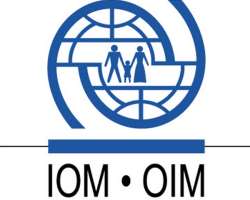 Ethiopian Diaspora NGO Donates Funds to IOM through USAIM to Aid Returnees from Saudi Arabia
GENEVA, Switzerland, January 7, 2014/African Press Organization (APO)/ -- The Global Alliance for the Rights of Ethiopians in Saudi Arabia has donated USD 30,000 to support IOM's ongoing post-arrival assistance to Ethiopian migrants returning from Saudi Arabia.
The new funding will allow IOM in Ethiopia to continue to provide vital medical assistance, meals, transportation, and provide a cash allowance to destitute migrants returning home empty-handed.
Washington DC-based members of Alliance, which is made up of the Ethiopian diaspora in the United States, Canada, and Europe, gave the funds to IOM's US-based partner, the US Association for International Migration (USAIM).
The Alliance hopes to send a message to the Ethiopian diaspora worldwide, encouraging the Ethiopian community to support Ethiopian nationals returning from Saudi Arabia.
Accepting the contribution, IOM Washington Chief of Mission Luca Dall'Oglio said: "Every donation we receive, no matter the dollar amount, helps to ease the funding gap. I want to thank the Global Alliance and the Ethiopian community for their commitment to this cause."
The donation comes in response to IOM's urgent appeal to continue to provide immediate post arrival humanitarian assistance to thousands of Ethiopian migrants arriving from Saudi Arabia.
According to Ethiopian Government estimates, approximately 155,000 Ethiopians are expected to return to their country following a Saudi crackdown on irregular migration. The returnees have a range of needs, especially unaccompanied children. IOM provides family tracing and reunification for unaccompanied child returnees, but there are currently no child-friendly spaces at the transit centres.
Migrants also need medical attention, psychological support, food, water, sanitation, hygiene and help to reintegrate back into their communities.
While IOM is providing around-the-clock support to migrants in need, uncertainty about the total number of migrants yet to return from Saudi Arabia makes logistical planning a challenge.
The funds were received by IOM's US-based partner, USAIM. USAIM is a registered 501(c)(3) non-profit organization in the United States that aims to broaden public awareness, mobilize private sector resources, and promote best practices in support of domestic and international programs benefiting migrants, displaced persons, and families.
USAIM seeks to establish and maintain partnerships with individuals, foundations, and corporations interested in supporting international humanitarian projects to benefit migrants and their communities and to support IOM programs.