Nollywood Diva, Toyin Aimakhu-Johnson At War With Fellow Actress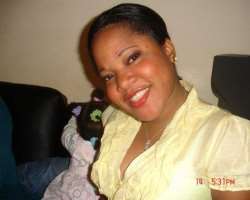 When this evening, Nollywood actress Toyin Aimakhu-Johnson took to Twitter pointing fingers at a senior colleague, many wondered who that could be. There are however pointers that she's at war with a dark-complexioned senior female colleague. Aimakhu-Johnson tweeted that:
"Continue to tarnish my image all in the name of pretence,AGBAYA..had fun wen I was single,I'm married and will stay in JESUS name…Yes u r dark and ugly,remeba ur age as well..Be walking around all in the name of stardom…GOD always with me.. Aunty Agbaya..Yes I took some roles cos I was single and love my job,I'm married now n is anoda phase..Agbaya continue to dey jump around..U hire pple to comment on blogs all bcos u want pple to feel u r good?do u knw ow many homes u don break…Aunty agbaya, sidon dey act film"
(City People)
© 2013 Nollywoodgists.com
Click the link below to go to...
The Good the Bad and the Ugly of AREMU AFOLAYN
Alleged Gigolo, Aremu Afolayan Secretly Marries Lover In Abuja
No Sugar-Mummy Bought That Car For Me--Aremu Afolayan Reacts
Actor, Saheed Balogun Has Threatened To Take His X-Wife To Court For Refusing To Change Her Last Name
Saidi Balogun Is Lying, He Dragged Me To Court Over Use Of His Name (Balogun), Fathia Balogun Confirm
I Have No Issues With Fathia--Saidi Balogun