Disqualify APC: Lagos PDP Demands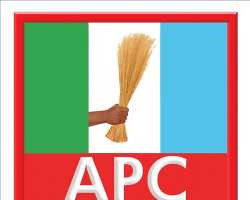 The Lagos State Chapter of PDP has again spoken strongly against Governor Fashola, describing the persistent 100 days in office celebration by the governor as wasteful, propagandists and now repulsive.

The Party also notes that the celebration has now been reduced to Political rallies and Campaigns towards the 2015 governorship elections and its now calling on the electoral body, INEC, to deem APC as disqualified to participate in the Lagos governorship election of 2015 for starting political Campaigns before the period allowed by Law.
The Call by the lagos State PDP is on the heels of the said celebration which has now devolved from a centralised venue to the Senatorial districts with further plans in place to start same in all the Local Government Areas and Wards.
"We take strong opposition to these mischievous celebrations of every One hundred days in office by Governor Fashola. He remains the only governor in the federation involved in this type of wasteful, propagandists and repulsive celebrations.
Now they have turned it to rallies and Campaigns for APC towards the 2015 elections. Consequently, they shall reduce the days celebrated to 50 days. They have already decentralised the celebration venue to the Senatorial districts. They have also agreed to take it to the 57 Local government areas and Wards by mid year of 2014.
All these steps are to use the fora to appeal for votes from electorates. Purported achievements shall be rolled out whilst appealing for continuity. This is indeed pre-election offence. INEC should not close its eyes against this electoral fraud. INEC must exert its sanction against APC in Lagos state, without further delay"
Notwithstanding, the Lagos State PDP reaffirms that it is the next party of the Masses to govern Lagos State from 2015, stating that no amount of electoral fraud committed by APC would stop the imminent reality.
Signed:
TAOFIK GANI
Lagos State PDP