Mercy Johnson faces marketers' ban for high fees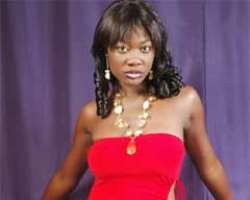 For some time now, Nollywood actress, Mercy Jonhson has been enjoying good publicity mostly on her marriage and her baby girl, plus the bond she shares with her hubby.
But the table seems to have turned for the sexy actress this time around. Sometime ago, reports came in that marketers are putting her on ban for charging too high a fee to star in a movie. And as it stands, she's the highest charging actress at the moment. In defense of the said ban, the actress sprung to action and answered her critics, telling them to simply go for lesser actresses if they knew they couldn't  afford her.
Still on the matter, Ebuka-Obi Uchendu suddenly took to Twitter and caused another fire. According to him, Mercy J's fees and the way she carries herself these days make other respected actresses, including the A-list actresses like Omotola, Genevieve, Rita Dominic and others look like amateurs. Do you agree with him? Do you think Mercy J is better than Omotola, Genevieve and others?