Singer, Kefee shuts down Branama Kitchen, leaves Nigeria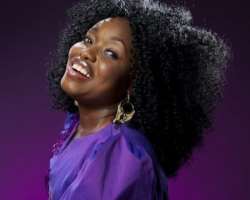 The economic crisis hitting this part of the world is not a friend of the poor and less known alone. After all, the rich also cry, as they say. "Kokoroko" singer, Kefee, is badly hit. And those who know say it is bad market that visited her Maryland, Lagos based restaurant and hangout, Branama Kitchen, which was opened to business barely one year ago. The food and drink bar which was meant to cater to the culinary needs of people is now permanently under lock.
A weekly magazine reported that when its correspondent visited "Branama Kitchen," it was observed that weeds have taken over the place and the silence there now is that fit for the graveyard.
Besides, the songstress, whose marriage to her former producer and manager, Alec Godwin, crashed before she married Teddy Efosa, was said to have also travelled out of the country with her husband.
We hope Kefee returns in time with new surprises.