'Keep Your Money And Name' - Jennifer Lopez Warns Marc Anthony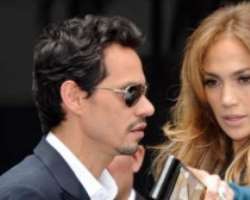 J.Lo is tired of her divorce process and wants her freedom again
n
Grammy winner Jennifer Lopez doesn't want Marc Anthony's last name or money out of their divorce; she just wants her old name back, 'My name is Jennifer Lopez now,' she stated.
According to TMZ, the singer has just filed her legal response to Marc Anthony's petition and according to the documents; her legal name is still Jennifer Muniz -Marc's real last name.
Even though the ex couple's petitions are equal on custody issues, wanting joint legal and physical custody of their twins, J.Lo is bent on setting herself free from Marc's last name.
The couple tied the knot in 2004 and Marc filed for a divorce in April 2012 even though they were officially separated since 2011.
So why did it take this long for the mother of two to file for a response?