FG approves $1.3bn for construction of Lekki deep sea port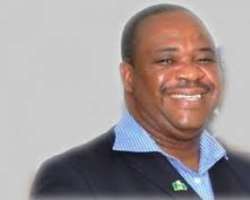 The Federal Government on Wednesday approved a $1.35billion contract for the construction of a new Deep Sea Port in Lekki, Lagos State, as part of measures aimed at decongest existing ports in the country .
The government  said the project, which was expected to be completed within the next four years, was to be constructed under a Public Private Partnership, PPP, arrangement on a concession basis for a period of 45 years, after which it will revert to the Federal Government.
The approval for the project was given at the Wednesday meeting of the Federal Executive Council.
Minister of Transport, Senator Idris Umar, who briefed State House Correspondents after the weekly, said  that the government had 20 percent equity in the project with Lagos State Government having 18.5 per cent, while the private investors had 61.85 per cent stake in the project.
According to the minister,   'Council approved the issuance of a Guarantee to cover financial obligation of the NPA to pay compensation in the event of expropriation, war, civil disturbance, breach of contract and other event of default as per the concession agreement for the development of the port, as $800 million out of the project cost is to be funded through debt financing while the balance of $554.5 million is to be contributed by equity.
'The port will have the capacity to handle 4million tonnes of general brake bulk cargoes. When completed, about $9.3billion will be accruing to the Nigerian Ports Authority, NPA, made up of $2.6 billion from marine services and royalty and $6.7 billion from share of profit from the investmen.
Noting that Nigeria was going to catch up with the rest of the world in the area of ports operations, the minister further explained that about $373 billion revenue would accrue to the federal government within the 45 year period of the concession of the port, aside the 162,000 jobs that would be created.