Unity Bank plans branch expansion, adoption of agency banking model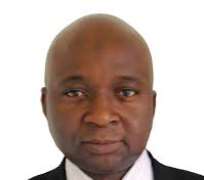 Unity Bank Plc has announced plan to open 50 additional branches before the end of 2014 in lin with its objective of becoming a 'dominant player' in the retail banking space.
In addition, it also plans to use the agency banking model to take banking services to the rural areas of the country. 'The bank is strategising to ensure that Unity Bank becomes the retail bank of choice in Nigeria. To this end the bank has developed new products that will suit their customers' needs at a retail level and modified existing products to increase their competitiveness,' the bank's Head of Corporate Communications, Mrs. Theodora Amaechi, said during an interactive session with journalists in Lagos at the weekend.
The move would enable the bank serve more Nigerians as well as support the growth of the economy, she said. Amaechi said that the bank in doing this would be supporting the Central Bank of Nigeria's financial inclusion strategy, which seeks to reduce the population of those excluded from the financial system. She said, 'This has seen the bank make far-reaching changes in its structure so as to reach the mass market in more competitive ways part of which is the creation of a retail banking division that would be the primary driver of its retail-first strategy.
'The bank also plans to use the agency banking model and its branches in rural areas to create cheaper and easier access to financial services as part of the CBN financial inclusion drive.' To facilitate the adoption of the agency banking model, Amaechi said,  the bank had also selected the agents that would help in taking banking services closer to the people.
'Unity Bank Plc stands a better chance of increasing its market share as a large number of the unbanked populace reside in the northern region of the country where the bank has a comparative advantage especially in terms of branch network,' she said.