The Lack Of Contrite In Deceit And The Use Of "God" As A Tool Of Threat By Some 'Charismatic Celebrants'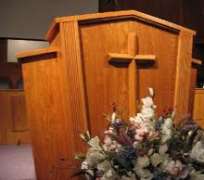 By the time this piece would be published, certainly, uncanny feelings from its copious beneficiaries may be felt, but the prevailing truth is all I seek to all and sundry.
I would say without being evasive,and any spasm of drift from the fastidious and avaricious involvement, in rabid and share canal appetites against the divine mandate by God,displayed by some of our 'Charismatic Celebrants' especially with a contriving means of using "God" as a weapon or tool of threat to the poor worshippers.
While the poor and ignoble worshippers are meant to perpetually engage in contributing a cavernous,prodigious, commodious and mammoth of their resources,with back-up from scriptures as Malachai 1 vs 8,which goes thus,"Will a man rob God? Yet have robbed me.But Ye say wherein have we robbed thee?
In tithes and offerings".Vs 9 of the same Malachai,which has axiomatically assumed 'an anthem of threat for request' goes thus,"Ye are cursed with a curse; for Ye have robbed me,even this whole nation".The concupiscence in materialism and the sidelining of the ab initio God's divine mandate to the 'Charismatic Celebrants' is really an impious conundrum,and on the other hand, the religious sightlessness of some worshippers is certainly one self made way of hibernating in religious savagery and perpetual servitude.
It is momentous and consequential to make known the fact that, God is not as wicked and hovered with canal appetites and prodigalities as being promulgated and propagated by some 'Charismatic
Celebrants'.Although,God might require Your sacrifice as a sign of Your obedience to him.
Offerings and tithes are religious rituals that are expedient to all personages, but they have never been written as congent imperatives or tickets to heaven or paradise.
The book of Mathew 19 vs 16, brings obviously to the fore, the potent requirements for making heaven as told the rich man by Jesus.But today,the obedient and oblivious worshippers are robbed of their belongings with contrivance by those they call "My Father in the Lord,My Mother in the Lord,Man of God" etc.
Our places of worship ought to be sacred citadels and not arenas for jibes and gambols,which has to a large extent,left a vast number of worshipers mystified with the believe that the "All mighty and All Loving God" exudes spiteful dispositions enveloped with avarice and canal prodigalities.
'Charismatic Celebrants' can best lead the its humble worshippers on an unambiguous path by shielding their religious banditry and "revving up" their real called mandate ahead in all their endeavours.
N.B. The phrase 'Charismatic Celebrant'as used in this article, refers to a religious head of worshippers, such as a Priest, Pastor etc.
You can reach me at:
[email protected]
or Call:08070619864.
Disclaimer:

"The views/contents expressed in this article are the sole responsibility of

Samuel Imokhai

and do not necessarily reflect those of The Nigerian Voice. The Nigerian Voice will not be responsible or liable for any inaccurate or incorrect statements contained in this article."