Anambra Guber: PDP Accuses APC Of Importing Thugs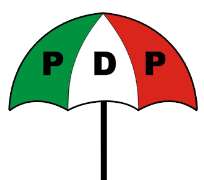 ABUJA— THE national leadership of Peoples Democratic Party, PDP, yesterday, alleged that governors of All Progressives Congress, APC, donated money ahead of last Saturday's Anambra State governorship election to import thugs and cause mayhem in the state.

Addressing journalists in Abuja, yesterday, at the end of an emergency meeting of the National Working Committee, NWC, PDP National Publicity Secretary, Chief Olisa Metuh, who urged APC to be good losers, said that the antics of the party was to use propaganda and blackmail to discredit the Anambra governorship election and create confusion in the minds of people of the state and Nigerians generally.
He added that whenever the opposition wins election, INEC was doing well and whenever it loses election, the electoral body would then be condemned as not doing well.
Metuh said: "Whenever APC wins, INEC has done very well, when they are not winning in an election and when they are losing, INEC has compromised.
"The NWC has released a statement that INEC should try and resolve all genuine com-plaints while we enjoin them to disregard all pure propaganda deceit and falsehood.
Tasks INEC
"We await INEC to fix a date for the conclusion of the process of the Anambra governorship election in the interest of the people of the state, genuine democracy and committed Nigerians.
"We want to alert the entire nation of the antics of APC and their campaign on the use of the instrumentality of blackmail and propaganda to attempt to discredit the Anambra election as a way of creating doubts in the minds of Nigerians on the electoral system, especially having discovered that it was not practicable for APC to win the confidence of Nigerians in electoral victories.
"In Ondo State, we had an election where APC came third. In the Delta re-run, we had an election and APC came fourth. In Anambra, from the result released so far, APC is coming third, but they want to discredit the entire process.
"In the last three days before the election, APC attempted to import thugs into Anambra to manipulate the election and alter the course of the election, but they were apprehended by security forces."
Metuh, who noted that the party had directed its members to continue to rally round its candidate, Mr. Tony Nwoye, for the election, commended Nwoye for showing in less than two weeks of his campaign that PDP was the preferred party of the people of Anambra.
He said if PDP had settled all its nomination and court crises, the party would have won the election with a landslide.