World Bank pledges support to Nigeria's Statistical System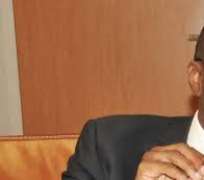 The World Bank has pledged its continued commitment to the Nigerian statistical system to contribute to the national transformation through evidence-based policy formulation.
A senior statistician at the bank, Alain Gaugris, made the pledge on Monday at the Celebration of the 2013 African Statistics Day, organised by the National Bureau of Statistics (NBS) in Abuja.
The theme of the event is "Quality Data to Support African Progress.''
Gaugris said the Bank had been a strong partner of the NSS due to the importance of official statistics for development and poverty reduction.
"The Bank is actively involved in statistical development in Nigeria, mainly through the $10 million grant called Statistics for Results Facility (SRF).
"The $10 million grant project spans from 2011-2014 and has been focusing on capacity building at the Federal Level for NBS and National Population Commission, as well as six pilot states in the six geopolitical zones of the country,'' he said
Gaugris said the six pilot states are Anambra, Bauchi, Edo, Kaduna, Niger and Ondo.
He added that the development objective of the three-year project was to initiate the implementation of the National Strategy for the Development of Statistics (NSDS) by producing reliable statistics in participating states.
"The SRF project is meant to improve the legal and institutional framework in order to improve vertical and horizontal coordination.
"It is also meant to develop the human resources, statistical framework and the Information Technology infrastructure in the NSS, so as to professionalise the statistical production in Nigeria,'' Gaugris said.
Muhammad Tumala, the President, Nigerian Statistical Association, stressed the need for collaboration between the producers of statistics at both national and sub-national levels to avoid conflict in the data released.
Tumala called for sustained cooperation and collaboration of all data gathering agencies in order to improve the production and quality of statistics in the country.
The Statistician- General of the Federation, Yemi Kale, said the 2013 African Statistics Day was held to promote the importance of statistics in national planning, policy formulation, monitoring and evaluation of government's projects.
Kale was represented by George Oparaku, the Director, Real Sector and Household Surveys Department in the NBS.
He said the event's theme was selected to draw attention to the importance of quality statistics for evidence-based decision making in economic management, poverty reduction and all aspects of socio-economic development processes.
The event was initiated in 1990 by the subsidiary body of the UN Economic Commission for Africa (UNECA), the Joint African Conference of Planners, Statisticians, and Demographers.