Governor Obi Grants Amnesty to 15 convicts.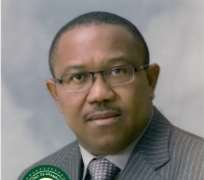 To mark the 53rd Independence Anniversary of our dear country, His Excellency, Mr. Peter obi, CON, Governor of Anambra State, has granted amnesty to fifteen convicts.
The beneficiaries of the Governor's gesture were serving terms in Awka, Onitsha and Enugu Prisons. Five of them who were granted release came from Awka Prison. They are: Tochukwu Anene, Okoye Agbata, Titus Iloba and Onyeka Osuani.
Those who were released from Onitsha Prison are Chukwudum Ibeto, Nnaemeka Azubuenyi, Chinonso Ibeto, Ikechukwu Ohuoba and Okechukwu Ezeobi. Others from same Onitsha prison who were also released are Ifeanyi Okongwu, Chigozie Eze, Chinedu Nweke and Ogbonna Uka.
As for Ikechukwu Nwafor, he had his life jail commuted to twenty-one years imprisonment from the date of his sentence, while Okwudili Okoye who was a condemned convict, will now serve a life jail term.
The Governor's grant of amnesty is in compliance with the Constitution of the Federal Republic of Nigeria and in accordance with Section 3 of the Anambra State Advisory Council on Prerogative of Mercy Law Cap 7, Laws of Anambra State of Nigeria, 1991.