Comedian Klint Da Drunk's Wise Talk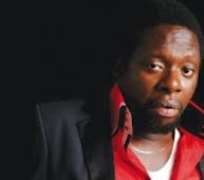 "Insulting Nigeria on Independence Day for not being like USA is like insulting your father on his birthday for not being as rich as Dangote".
The above statement should be credited into the account of the popular comedian who often acts as a drunkard. He twitted on his Twitter Timeline on October 1st to defend the Federal Government that has refused to celebrate at Eagle Square for the fear of Boko Haram etc.
A lot of people blasted the government for celebrating 53 years of bad leadership, collapsed in the entire system.
Methinks the guy is right! Do you feel same?