Amaechi Should Stop Deceiving Rivers People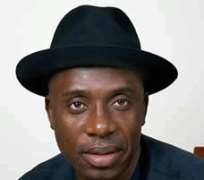 A non partisan organization in Rivers State, the Rivers Integrity Group has called on Governor Rotimi Amaechi to stop deceiving Rivers people with the so called teaching employment by the Ministry of Education.
The group unequivocally condemned what it described as Amaechi's deceptive design to lure the teeming unemployed people who have been deliberately frustrated by bad system of governance under him (Amaechi), stressing that if the Governor actually intended to offer genuine employment to Rivers people, he should do so without tossing them up and down for this long period.
The Rivers Integrity Group in its statement issued in Port Harcourt through its coordinator, Comrade Joseph Peter Chukwu, wondered why 13 thousand persons will be invited to converge at the Liberation Stadium to personally collect their appointment letters when both the interview and training were done through the internet which recorded relative success in the process.
The group believed that Amaechi's action has continually created an atmosphere of disorder and insecurity, giving the impression that the police in the state is incompetent.
The group observed that it is strange for Amaechi to claim that he gathered 13,000 persons at the Liberation Stadium just to give them posting 'employment' letter given the logistic difficulties. The group therefore has no difficulties to believe the story making the rounds that Amaechi actually arranged the gathering to stage a protest against the Federal Government claiming that he was shortchanged in August Allocation and that he is against President Jonathan. If not so how will one explain the placards said to have been found on some of the so called teachers (protesters) carrying the inscription: 'Jonathan leave Amaechi alone'; 'we support Kawu Bareje New PDP'.
The Integrity Group commended the police for quick intervention to forestall the breakdown of law and order in the state, warning Amaechi and those he is using to foment trouble to stop exposing innocent Rivers people to danger in order to achieve his selfish interest.
Signed
Comrade Joseph Peter Chukwu
Co-ordnator
Rivers Integrity Group