PRESS RELEASE OPENING IN N'DJAMENA OF THE 3RD MEETING OF THE HEADS OF INTELLIGENCE AND SECURITY SERVICES OF THE COUNTRIES OF THE SAHELO-SAHARAN REGION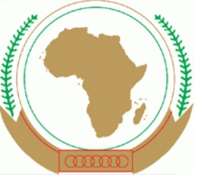 ADDIS ABABA, Ethiopia, September 11, 2013/African Press Organization (APO)/ - The 3rd meeting of the Heads of Intelligence and Security Services of the countries of the Sahelo-Saharan region opened today, in N'Djamena, Chad. Organized by the Commission of the African Union (AU), this meeting is part of the process launched by the ministerial meeting on the enhancement of security cooperation and the operationalization of the African Peace and Security Architecture (APSA) in the Sahelo-Saharan region, held in Nouakchott, Mauritania, on 17 March 2013. The meeting follows the two previous meetings held in Bamako, Mali, on 18 April 2013, and in Abidjan, Côte d'Ivoire, on 20 and 21 June 2013. The opening ceremony of the meeting was marked by the statements made by the AU Commissioner for Peace and Security, Ambassador Ramtane Lamamra, and by the Deputy Minister of Interior and Security of the Republic of Chad, Mr. Mahamat Adji Ngoua, in the presence of former President Pierre Buyoya, AU High Representative for Mali and the Sahel.
The N'Djamena meeting will provide an opportunity to take stock of the threat posed by the armed, terrorist and criminal groups operating in the region, as well as of the implementation status of the conclusions of the Abidjan meeting, which had agreed on a number of measures relating notably to the exchange of intelligence and the mechanisms to be established to this end, and to capacity building. The conclusions that will be adopted by the Heads of Intelligence and Security Services will be submitted to the ministerial meeting of the countries of the Sahelo-Saharan region, to be held on 11 September 2013, also in N'Djamena.
The Heads of Intelligence and Security Services of the following countries or their representatives participated in the meeting: Algeria, Burkina Faso, Côte d'Ivoire, Libya, Mali, Niger, Nigeria and Senegal. The African Centre for the Study and Research on Terrorism (ACSRT), the Committee of Intelligence and Security Services of Africa (CISSA), the Fusion and Liaison Unit (UFL), the Economic Community of Central African States (ECCAS) and the Community of the Sahelo-Saharan States (CEN-SAD) were also represented at the meeting.