Let Suntai Fly Those Saying He's Fit To Rule Taraba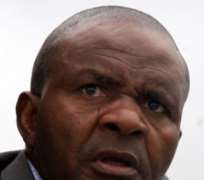 I have begun to continually wonder why we don't ever learn in this country. I wonder why we don't want to let go of power in Africa even when the odds are down. The incident that surrounded the death of late President Yar'Adua is enough to learn from but no, not in Nigeria, my beautiful and great country. The Taraba State drama has made me ponder on many things and I ask, when will Nigerian leaders learn?
Since the 'forceful' return of the state governor, Suntai Danbaba to Nigeria from his American hospital, there have been debates as to if truly the man is fit enough to rule the state.
His first reported point of call was to dissolve his cabinet. Even the state Assembly lawmakers, after visiting him, reportedly advised the man returns to America to complete his treatment.
But some of his allies have continued to argue that Suntai is fit to rule the state. I believe there is a simple solution to the arguments as to the governor's fitness.
Since Suntai is a pilot, and he is fit, as maintained by some, let those who say he's fit to rule Taraba agree to let Suntai fly them by himself. If he lands them safely, then he should rule Taraba State and we put to rest these debates.
May God help Nigeria. Amen.
© 2013 Nollywoodgists.com
Click the link below to go to...
Hip Contest: Mercy Johnson Wrestles With Juliet Ibrahim
Checkout a stunning Genevieve Nnaji in traditional attire [Pictures]
Actress Oge Okoye Advocates for Gov. Okorocha, See How She Evaluates Imo (Video)
What Is Wrong With This "Davido" Photo?
I Am Not Moving In With Wizkid Till He Marries Me – Tania Omotayo