Hallucinating! Actress Mercy Johnson Sees Michael Jackson, Forefather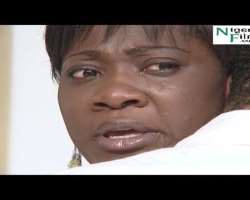 When the Nollywood actress posted it last Friday about her state of health; many were shocked. The mother of one who was down with whitlow on her thumb said she wasn't enjoying herself with the stuff at all.
"Mrs Odianosen Okojie @realmercyj: Hi tweet hearts, have a blast weekend. i have whitlow on my thumb, due to the pain; I can see my forefathers n Micheal Jackson dancing thriller."
She is actually hallucinating and not in physical realm or she is even trying to be sarcastic about the pains she felt.