Rivers Crisis And Political Expediency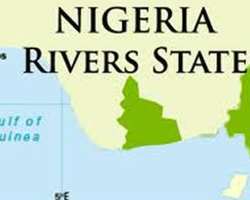 BY TAYO DEMOLA
The political atmosphere in Nigeria has always been dramatic and full of intrigues. In several instances, political actors throw caution to the wind and exhibit a most unpleasant, shocking and condemnable behaviour which could have a disastrous effect on the Nigerian polity. At such times one wonders the type of people these overzealous political actors are and if they are truly fit to occupy public office. It beats one's imagination that a blessed nation like Nigeria can throw up some clowns who call themselves legislators and whose behaviour only but bring untold embarrassment to the image of Nigeria.
The nation and the world got a rude shocker on Tuesday July 9, 2013 when the crisis at the state's chapter of the People's Democratic Party (PDP) precipitated a commotion at the House of Assembly Chambers. The video clips of the fracas which we saw on TV and online were not only disturbing to an average mind, but showed how desperate some people could go in order to vent their anger. Members of the state House of Assembly which should ordinarily comprise of honourable men of timber and calibre and men of integrity were seen openly attacking each other with dangerous objects which left some of them injured in the process and later hospitalised. We are aware that five of the legislators are opposed to Governor Rotimi Chibuike Amaechi but in democracy there must definitely be opposition and different shades of opinions in politics but must we allow our political ideology or differences to propel us into acts of hooliganism in the name of politics?
The five legislators opposing the governor had surprisingly made an announcement purportedly to have impeached the Speaker Hon Otelemabala Amachree and therefore presented Hon Evans Bipi as the new Speaker. The 1999 Constitution of the Federal Republic of Nigeria made express and unambiguous provisions on this issue.
For the impeachment of any elected official to be constitutional and valid, there must be a two-thirds majority vote of the members of such House. Specifically, by virtue of Section 92 Subsection (2)(c) of the 1999 Constitution, a Speaker of a state House of Assembly can only be removed from office by a resolution of not less than two-third majority of the members of the House. In the case of the Rivers House, this mandatory constitutional provision was breached and therefore a valid impeachment cannot be said to have taken place.
Can five members validly constitute two-third of 32 members in law? Is this not simple arithmetic which requires that 22 members is the valid two-third required of 32 members? The grievous assault perpetrated on some members of the House which we all saw is not only barbaric in these modern times but also condemnable and if this crisis is not properly handled, it could snowball into a national tragedy that could leave a sour taste in its trail. Nigerian politics has been characterized by theatre of the absurd and we have not forgotten the 2003 kidnap saga of Governor Chris Ngige of Anambra state by the powers that be for their own parochial and selfish political gains. Similar political machinations are gradually being covertly deployed in Rivers politics and I dare say that we should by now be more politically matured to learn from history and realize that this type of antics can never do us any good. If this type of political shamelessness and rascality by our legislators is not immediately halted, it will only show to the outside world that we are still politically immature thereby making us an object of caricature in the comity of nations.
It is worrisome that many politicians in Nigeria still believe in and practise the culture of impunity. Why would a legislator who is supposed to be a shining example to the upcoming generation of youths be seen on national television exchanging blows with a fellow lawmaker? Are these people really law makers or law breakers? In saner climes, these clowns should have been put behind bars or recalled from office for such national embarrassment. Why would a sensible person hold a big stick of that nature and forcefully and violently assault his fellow law maker in the name of political disagreement? Are there not better ways to resolve whatever impasse there are or grudges they have against each other?
The role played by the police is not clear since despite their presence, the crisis persisted and it is uncertain if they came to douse the crisis or to add to an already aggravated situation. We are all aware of the political issues in Rivers state for some time now and even the Governor himself had raised an alarm on security issues and safety but what have the security agencies done to forestall any breakdown of law and order? The role played by the police on that day is not only questionable but leaves much to be desired and this should be investigated by the Senate and any police officer found culpable should be made to face the law. The members of the House who took part in such show of shame by assaulting their colleagues should likewise be investigated and properly sanctioned.
The culture of impunity must stop in Nigeria and people who break the law must be made to face the law and be punished for their offences if found culpable. This is very vital if Nigeria must move forward. We cannot continue dancing round the same circle all the time without learning from our history. The only way to stop impunity is to punish offenders without minding whose ox is gored and it will be impossible to do this without the cooperation of everyone concerned.
Disclaimer:

"The views/contents expressed in this article are the sole responsibility of the author(s) and do not necessarily reflect those of The Nigerian Voice. The Nigerian Voice will not be responsible or liable for any inaccurate or incorrect statements contained in this article."