BEYOND CONSPIRACY: CONTRADICTION, BORING AND BLANK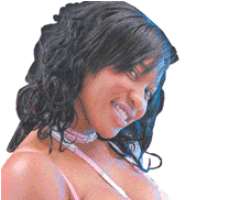 http://www.nigerianbestforum.com/blog/wp-content/uploads/2010/02/tonto-corps.gif Tonto
Try this story line for a start. A lone prince fell in love with the daughter of a palm wine seller, but his royal parents disagree vehemently. The palm wine seller's daughter was banished, the prince was forced to marry his parents' choice. End of story.
This is the storyline of Beyond Conspiracy, produced by Chijioke Nneji and directed by Ugezu J. Ugezu, it features such movie stars as VanVicker (the man many says is taking over from Ramsey), Tonto Dikeh, Ini Edo, Amaechi Muonagor and a couple of other fringe stars.
We won't go into details, as there is little to write about this movie, it is a flick fit for kids who have little sense of reasoning.
Storyline
The story line is too familiar to hold the interest of an intelligent viewer. One could accurately tell the end at the beginning. The storywriter Ugezu J. Ugezu and producers should go back to school and learn the art of story writing. Anyway, story writing is not what you learn; it is something you have to have.
A lone prince of a supposedly traditional kingdom knows nothing about its tradition and it is so funny that the play ignorantly mixed modern set with traditional one. Check this out, a movie where everybody is going about in jeans, jerry curl hair and driving the latest cars. People still go about addressing the prince as my prince. That is equal to any of us meeting a prince and start addressing him as 'my prince'. That is contradiction. And the fact that they want us to believe that the kingdom is so entrenched in its tradition and that the king would not respect that tradition is a big contraction.
Acting
This is one area you should not go into. Even Ini and Muonagor who have been known to deliver did not live up to expectations. Tonto Dike was so artificial and the queen was so plain. It was only fringe actors like Ini's sister that delivered. For instance, when Van was supposed to be angry, his face keeps saying something else, Ini's heart seems to be far away, and Tonto went through the flow like a green horn. Her laughter was plastic and costumes were ordinary of a girl the royal family spoke highly of.
Locations
The locations used are very ordinary. The palace was not grand, and there is this constant contrast between modern and traditional sets. This is clear evidence that the crew is confused.
Costumes
We reserve our comment.
Dialogue
If Van Vicker did this movie before he went to film school, he would have been forgiven with his delivery but if it was done after, he needs to retool his delivery skill. Ini was not convincing and Tonto was simply plastic.
Did we see anything good in the movie? Maybe when the Part Three is out. But if the Parts one and two are tastes of what is to come, we better keep our money.
Ugo- Tonto Dike
Michael- Van Vicker
Munari- Ini Edo
Location Manager, Emma Onyemezie