Natasha And Selly Evicted From BBA The Chase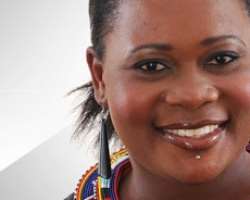 It was an end of the chase for Natasha from Malawi and Selly from Ghana as they were evicted from the Big Brother house yesterday.
The news came to the chasemates as a surprise. Natasha who has been saved from the eviction gallows several times by votes, ran out of luck as it couldn't keep her in the house.
Natasha and Selly became the seventh pair of house-mates to be evicted from the house.
However, Nigeria's representative, Melvin who refused to bail himself out with the privilege he has as house leader, escaped the eviction arrow this week.
Here is how Africa voted:
Angola - Melvin
Botswana - Cleo
Ghana - Selly
Kenya - Annabel
Ethiopia - Natasha
Malawi - Natasha
Namibia - Melvin
Nigeria - Melvin
South Africa - Pokello
Sierra Leone - Melvin
Tanzania - Annabel
Uganda - Annabel
Zambia - Cleo
Zimbabwe - Pokello
Rest Of Africa - Melvin
Total: Melvin = 5, Annabel = 3, Cleo = 2, Pokello = 2, Natasha = 2, Selly = 1.
Congratulations to those saved and farewell to Natasha and Selly.
Click the link below to go to...
2FACE AND ANNIE MACAULAY SETTLE FOR 6TH AVENUE,FESTAC,LAGOS HOUSE
PHOTO: Genevieve Nnaji's Baby For D'Banj?
'She's not on my level' -Stephanie Okereke's ex-hubby speaks