Are There Any "Crookbackts", Dumb Or Other Blemished People In Your "Church"? (Part 1 Of 2)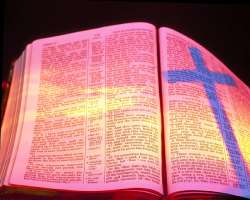 In August of 2008, at the height of a political electioneering campaign in Ghana, I had an unforgettable experience at an event I attended at the Great Hall of the University of Ghana, Legon, in Accra. This was an apolitical event: otherwise, I probably would not have attended. I attended because, the then sitting Vice President of Ghana, H. E. Aliu Mahama, recently called to meet with the Creator, was billed to be Guest of Honor at the event.
Before becoming Vice President, His Excellency Aliu Mahama, may the peace of the Almighty be upon him, was my neighbor in Tamale and a long-time friend. As Vice President, he had as a matter of course become alienated from most of his ordinary-citizen friends such as me. And so, I attended the event if it might be that I could have a little interaction with him.
Unfortunately, this did not happen since His Excellency was unable to be part the event. By an act of Providence, however, my attendance of the event was to benefit me in some other way (religion-wise) as I got to learn more of a contrary faith to mine, albeit, a false one.
The main speaker of this event was introduced as a pastor, life coach, and motivational speaker. His task on the occasion was to motivate his audience to success in life; that is, becoming successful, not in and by evil ways and means, but righteously. And so, who would not want to be a success in a blessed way? The Great Hall was, therefore, filled to capacity with success-seeking people.
At the end of the day, I learned three things: Two of which I deemed good, and, the third, very bad. These two good things, even though for me, were devoid of any spiritual fervor, however, related quite closely to the speaker's assignment to teach how one may be successful in life.
One of these two was his advice and challenge for all who want to be visibly successful, to move from doing things that are relevant in a general way, to those that are revolutionary. The revolutionary thinker challenges the status quo, and when successful in bringing into being new ideas and products, forcefully affects the ways of life of generations, both contemporary and future, thus making history to his credit.
The other good thing I learned was the speaker's encouragement that everybody must endeavor to have some good thing to sell to his generation. He motivated his audience to invent a product, create a design, develop a service, etc, for sale to his financial gain.
He admitted that the shoes, belt, shirt and trousers he wore, were not made by him but by some people, and lamented how poor he would become if he had nothing to sell but remained a buyer all the time.
So then, with these two good things inuring to the speaker's credit in his assignment, where did he go wrong? Well, he waded into the field of spirituality to which he was obviously not called. Obviously plain to me, he lacked the requisite knowledge, wisdom, and preparation, essential for all genuine workers' service to Elohim, and so taught the most absurd, ridiculous and un-biblical things about how anyone can enter the born again experience.
Toward the end of his task for the day, he gave a teaching on his understanding of the born again experience, and then proceeded to make an invitation to his audience, who, in his words, had never 'accepted Jesus as their Lord and Savior' to stand on their feet, so he could lead them through the process of how to be born again.
In this quest, he led those standing to recite after him a special prayer known to many of today's salvation seekers and so-called pastors as 'the Prayer for Salvation' or 'the Sinner's Prayer', after which he prayed in his way for them.
After all this, beaming with joy, he announced triumphantly, thus: 'Someone just got born again here right now.' These were his very words and they have been stuck in my memory ever since; and if these words surprised none of his audience, they shocked me greatly.
Just before the departure formalities, an announcement was made inviting all, especially those salvation seekers who were pronounced born again by the speaker, to attend service in the speaker's 'church' the next Sunday. Directions to the location for the service were given together with phone numbers for first time visitors to call if they had difficulty in locating the place of worship.
Wanting to know more about the spirituality of this speaker-pastor and motivator, and his congregation, I managed to make my way to his place for that Sunday worship. At the 'church' service, I learned a few more things about the faith of my new-found motivational speaker.
The few first timers to the Sunday service were given an opportunity to step forward to 'accept Jesus Christ as their Lord and Savior' but no one made a positive response in this regard; either that they had in times past gone through the ritual, or they knew better than to express faith in prayers for salvation.
At the service, I saw someone whose memory was never to be lost to me. The persona of this person set me thinking for a long time and is what has formed the basis of the title to this article. This was a soft-voiced, ever-smiling, soccer-loving, 'crookbackt' young man.
As he glided gracefully down a side aisle toward the pulpit area from the back of the congregation, the entire auditorium went agog with shouts of his nickname; 'Mourinho', 'Mourinho, 'Mourinho'. It was told that 'Mourinho' had it fall on him by lot, to be the Team Manager of all soccer teams of the 'church' for that year's soccer season, and his task that Sunday was to announce the pairings of an on-coming soccer fiesta to the congregation.
You should have been there to cheer 'Mourinho' on; he was simply a delight to watch in his comfort zone. But then, I went home thinking seriously; not only about a 'crookbackt' (haunch back) being found in 'church', but also, how on earth any blemished people such as deaf, dumb, cripples and blind could be in The True Church of Yeshua?
Thanks, be to Elohim, who has always led me to understand His ways, I have come to know why the 'crookbackt' was found where I met him. Elohim led me through His Word on the issue and gave me further understanding in His ways, in this regard. This understanding is what I like to share with readers.
So then, let us go to the Book of Leviticus in the Scriptures to learn some shocking revelations. We read in chapter twenty-one, thus: 'SPEAK TO THE CHILDREN OF AAR'ON, SAYING, WHOSOEVER HE BE OF THY SEED IN THEIR GENERATIONS THAT HAVE ANY BLEMISH, LET HIM NOT APPROACH TO OFFER THE BREAD OF HIS GOD. FOR WHATSOEVER MAN HE BE THAT HATH A BLEMISH, HE SHALL NOT APPROACH: a blind man, or a lame, or he that hath a flat nose, or anything superfluous, or a man that is brokenfooted, or brokenhanded, Or crookbackt, or a dwarf, or he that hath a blemish in his eye, or be scurvy, or scabbed, or has his stones broken: NO MAN THAT HATH A BLEMISH OF THE SEED OF AAR'ON THE PRIEST SHALL COME NIGH TO OFFER THE OFFERINGS OF THE LORD MADE BY FIRE: he hath a blemish; he shall not come nigh to offer the bread of his God. He shall eat the bread of his God, both of the most holy, and of the holy. ONLY HE SHALL NOT GO IN UNTO THE VAIL, NOR COME NIGH UNTO THE ALTAR, BECAUSE HE HATH A BLEMISH; THAT HE PROFANE NOT MY SANCTUARIES: for I the Lord do sanctify them.' (Leviticus 21:17-23, KJV, emphasis mine).
The first time I read these verses, I was shocked and greatly surprised that they are in the Scriptures. As I meditated on them for a long time, however, I had a sorrowing of heart, yet a deep insight into the Word and Ways of the Most High One. Then I gave joyful praise to my Maker and Lord for giving me His revelation.
In consideration of the power and spiritual value of these verses of Leviticus just quoted, let me ask the question: Is Elohim a respecter of people? The simple answer to this question is: No and never. This answer must be so once Elohim has said in His Word thus: '. . . Of a truth I perceive that God is no respecter of persons' (Acts 10:34, KJV).
Obviously then, whatever Elohim never permitted in the priesthood of Aar'on under the Old Testament, He cannot permit in the high-priesthood of Melchizedek under the New Testament. So then, there can be no one born again of water and the Spirit into priestly service to Elohim under the New Testament dispensation, that is haunch-backed, a dwarf, deaf, dumb, crippled or blind.
The question to ask is: Who is a priest under Melchizedek in the New Testament era? Before we come to answer this question, however, we need to know who Melchizedek is and of the high-priesthood he holds in the New Covenanta covenant that is cut by Elohim with all born again men of which he (Melchizedek) is mediator. These answers will be given in the next and concluding part to this short treatise. (---concluding part to this article is in Part 2 of 2: Soon to be published).
The writer is a Bible-expositor and author of the book: Beware of This False Doctrine: Of Reciting the Sinners' Prayer for salvation, published in Ghana and the USA. His e-mail address: [email protected]
Disclaimer:

"The views/contents expressed in this article are the sole responsibility of the author(s) and do not necessarily reflect those of The Nigerian Voice. The Nigerian Voice will not be responsible or liable for any inaccurate or incorrect statements contained in this article."
Articles by Chris Bapuohyele