Port-Harcourt Finest rapper, STAGE, set to release Album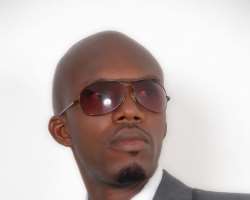 Having paid his due for more than a decade and arguably one of the biggest rapper to have emerged from the oil rich Niger Delta region of the country, Stage is ready to step up his game to the highest level in other to achieve this tall dream of conquering in the country.
Stage debut video titled Lojo has been on air for a while now and the response has been tremendous based on the fact that the video has been playing on major TV station around the country with heavy concentration in Lagos and Port-Harcourt and Abuja.In a bid to make a strong follow up to his video Lojo, Stage has concluded plans of shooting yet another video titled NO BLAME ME that should be hitting the airwaves any moment from now and also I will be laying more weight on radio stations in Lagos to intensify the promo so as to boost the album, titled Stagematic due for release at the middle of the year. There will be a listening parting before the album will hit the market, rounded off the self acclaimed king of the south.
Story by Precious Werner Ahiakwo