Home in Exile ready for cinemas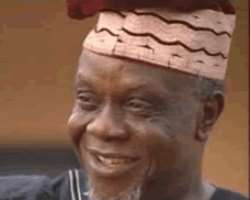 All is now set for the nationwide showings of Home in Exile, the latest feature film from Nigerian born international filmmaker, Lancelot Oduwa Imasuen, at the Genesis Deluxe Cinemas and other leading cinemas nationwide.
The big budget film, which recently made headlines when it was nominated in the official selection at the Carlow Film Festival, Ireland, late last year, amid applause, will begin showings immediately after a world premiere in the first week of March. Speaking on the success of the yet-to-be released film at a crowded special media screening, elated Oduwa, with over 100 Nollywood movies to his credit, as a director, said the movie tells the true Nigerian story of hard work and perseverance.
"Home in Exile, was shot last year and premiered first at the Odeon Cinema, London. The world premiere was graced by both Nollywood and Hollywood stars and it was well-attended. We are planning the Nigerian premiere early March. We are also storming Abuja, and Benin, the capital of my home State, Edo, with the movie. The essence of the premiere is to allow Nigerians see this movie and know that there is no place like home. It's our own little way of helping to rebrand and reposition the battered image of Nigeria. Parents and their children, especially those living abroad, have a lot to learn from this interesting movie", he said.
Speaking further, Imasuen, a proud promoter of Edo language movies, maintained that his latest movie would not be released on the shelves now, adding that he hopes to allow movie buffs have a taste of it first, through the cinemas. "We are not hitting the shelves immediately after the premiere; we want to go round cinemas nationwide before even thinking of releasing it into the market, through the conventional method. This is a new era and we are following global best practices inherent in the film world. We want to change a lot of bad practices in Nollywood with Home in Exile and that we have already started this 2010. Our being selected for the Carlow Film Festival was because we shot a very good movie and strictly adhered to global best practices in the film world, for us that is a huge plus for Nollywood."
Continuing, Imasuen, disclosed that the Lagos premiere would be chaired by Edo Governor, Comrade Adams Oshiomhole, adding that some of the foreign cast and crew members that took part in the movie would also be storming the event. "We are redefining standards in Nollywood that I can assure you."
Produced by Lancewealth Image in collaboration with JJ Barry Entertainment, Home in Exile, a heart wrenching story of the excruciating pains and untold hardship and harassments that Nigerians living abroad go through, would surely blow away the minds of Nigerians, especially lovers of suspense and intrigues filled movies, by the time it begins showing at the cinemas soon. Notable Nollywood stars in the movie, which also got a good review in the British media alongside a memorable red carpet interview session include: Justus Esiri, Desmond Elliot, Uche Jombo, Chimwetalu Agu and many others.
Story by Azuh Amatus - Daily Sun