Why ACN'S Form Of Opposition Is Extinct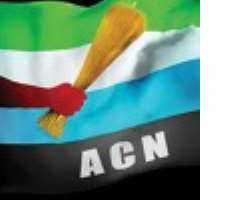 By Mustapha Minjbir
To provide a credible opposition you need a political party whose leaders have been tested and trusted and who have provided credible leadership that transcends ethnic or geographical demarcations and have been found to be above board in their individual and official dealings within and outside government.
Chief Obafemi Awolowo of blessed memory was no doubt a credible opposition.
He was a strategist and a great thinker who provided Nigerians with statistical and logical arguments as to the position of government and what they were up to. He, it was that exposed the weak economic policies of the Shagari era which he prophesised that unless an urgent action is taken, there shall be total socio-economic downturn. Accordingly, we witnessed the coming into force of the Economic Stabilization Act otherwise known as *austerity measure.*
Recently, the tempo of opposition frenzy has risen to another level with the nose-diving of their individual capacities to govern Nigeria in 2015 courtesy of the merger of mixed up parties seemingly moving forward.
Typical of the loudness of empty political barrels, all we have been hearing from our ambitious aspirants to national power is a cacophony of criticism of the incumbent ruling party PDP and a damning silence as to their own credible credentials for pointing accusing fingers. It is commonsense that it takes more than a capacity to unleash criticism to demonstrate ability to succeed in any human endeavour, so as far as Nigerians are concerned, the opposition zealots are non-starters.
There is no gainsaying that Nigeria is not a banana republic that can be governed with ease with which monkeys devour bananas. Even the monkeys demonstrate several uncanny skills in navigating the bush and staying alive to munch their favourite fruit rather than gathering in isolated groups to groan about other consumers of bananas! Nigeria is still a developing country treading the difficult and unpredictable path that all great nations must go through as part of the process of nationhood. Governing Nigeria is not a tea party!
The frivolous manner in which opposition leaders respond to the inevitable vicissitudes of political leadership as we are all witnessing in today's Nigeria indicates that their obsession with capturing power is completely blind and insensitive to its inherent challenging responsibilities. As far as our evidently juvenile and exuberant opposition mandarins are concerned, all it takes to 'fix' Nigeria is for its desperate leaders to get into Aso Villa but nothing could be further from the truth.
Even more condemnable is the brazen lack of patriotism that motivates opposition politicians as they seek to maliciously discredit the incumbent Goodluck Jonathan Administration by going to the extent of engaging in covert and overt acts of sabotage capable of threatening not just their perceived political rival but indeed the entire nation. This can be deduced from their consistent refusal to contribute actively and responsibly to the quest for lasting solutions to the nagging national problems that confront government while zealously capitalizing on real and imaginary challenges.
An objective analysis of these undesirable tendencies of the ambitious opposition however will convincingly prove that such rascality is the direct result of the glaring incapacity and unsuitability of the ringleaders. For example, Tinubu is today prancing around the stage in the ill-fitting guise of a national leader whereas in Lagos State where he once governed he is regarded as a sharp contrast of incompetence and imprudence vis-a-vis' the incumbent governor of the state. In fact, the political arena in the state is buzzing with the open secret of Tinubu's envious ego casting ominous shadows on the greater successes of his supposedly anointed successor!
General Buhari is another opposition character who typifies the sheer unsuitability and incapacity of the political clique blindly seeking to grab power in Nigeria. This is a retired general whose record of draconian dictatorship and pathological hatred for politics is unmatched in Nigeria's political history yet, out of sheer inordinate ambition after getting booted out of power by his smarter collaborators, plunged head on into politics of seeking the Presidency at the first opportunity! No wonder he is also emerging unopposed as the worst president Nigeria will never have, according to those who have observed him closely in his here-today-gone-tomorrow brand of barrack politics.
It is logical to go further and conclude that any group of Nigerians who continue rallying round such politically peculiar political prospectors have been fatally inflicted by their maladies such that they are unable to see, think or act with the expected intelligence and circumspection that has convinced the majority of Nigerians to steer clear of failed politicians. This is also highlighted by the peculiarities of the hired crowds who are bussed to their rowdy and risky rallies where crude weapons and menacing slogans take the place of meaningful lectures and voter education.
But we must live with these liabilities in the name of democracy whereby the good the bad and the ugly are said to be equal in exercising civic rights, sadly including the right to be voted for. To ward off the unspeakable implications of a government of misfits descending on our besieged nation, we must fervently pray that the irreconcilable differences and conflicting ambitions of the opposition leaders continue to render their political agenda the huge joke that it has been well beyond 2015.
Amen!
*Mustapha Minjibir* wrote from in Kundila Housing Estate, Kano, Kano State, Nigeria
Disclaimer:

"The views/contents expressed in this article are the sole responsibility of the author(s) and do not necessarily reflect those of The Nigerian Voice. The Nigerian Voice will not be responsible or liable for any inaccurate or incorrect statements contained in this article."