Collette Orji Cries Over Facebook Impostor, May Go Off Platform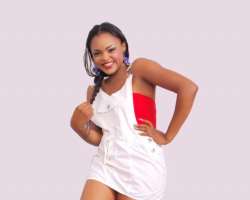 One of the fastest rising actresses in Nigeria, Collette Orji is presently not happy. She is sad because some unscrupulous elements are trying to destroy the name she has built over time with hardwork and dedication.
Someone has created a parody account on Facebook using it to defraud unsuspecting fans of the actress.
Information scooped by Nollywoodgists.com revealed that the impostor created a Facebook account with the name 'Collette N Orji', while the actress' real Facebook name is Collette N.Orji.
While the impostor's account has no dot in between the 'N' and 'Orji', the genuine Facebook account does.
A source close to the sultry actress informed Nollywoodgists.com that Collette is contemplating on going off from Facebook because of the development.
"Collette is thinking of going off from Facebook briefly till she can resolve the issue. Do you know the funny thing, this impostor sent a friend request to her. That's how daring the person is," the source narrated to Nollywoodgists.com
Several Nigerian stars are victims of impostors on social media networks. The impostors demand money from their unsuspecting fans without the knowledge of the celebs.
© 2013 Nollywoodgists.com
Click the link below to go to...
EXCLUSIVE: Odun' Adekola Shuns Landlord Summon Over Assault On Students
Mercy Johnson, Hubby, Dedicate Daughter In Lagos Home [Pictures]
'Why I left my husband in Switzerland'-Jennifer Eliogu
I will get married when I meet my friend—Nollywood actress Empress Njamah
Mercy Johnson Dedicates Child Today