A strategic and consolidated partnership between the Seychelles and the EU for sustainable fisheries assuring long term benefits for the whole Indian Ocean industry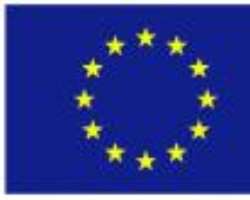 A strategic and consolidated partnership between the Seychelles and the EU for sustainable fisheries assuring long term benefits for the whole Indian Ocean industry
BRUSSELS, Kingdom of Belgium, May 10, 2013/African Press Organization (APO)/ --- European Union–Seychelles / Joint Press Release

A delegation of the Republic of Seychelles led by Mr Philippe Michaud, Chairman of the Seychelles Fishing Authority, and a delegation from the European Commission led by Mr Roberto Cesari, Head of unit for the Bilateral agreements and controls in international waters, Directorate General for Maritime Affairs and Fisheries, initialled in Mahé the 10th of May 2013 a new Fisheries Partnership Protocol governing the fisheries activities of the EU vessels in the Seychelles' waters.

The negotiations and discussions took place in a very constructive atmosphere which reflects the fruitful dialogue between the European Union and the Republic of Seychelles at bilateral, regional and multilateral level.

"This Partnership is a solid base to enhance the necessary political dialogue to address the challenges for the future of the tuna industry in the region" said Mr Michaud. Mr Cesari echoed this view noting that "this Protocol would guarantee economic benefits at the same time as reinforcing the Seychelles' role as the strategic partner for the EU in the region".

The Protocol and Annex provide for tuna fishing opportunities for 40 purse seiners, 6 long liners and conditions that will apply for six years, as for the 18th January 2014 and foresees a total financial contribution from the EU of EUR 30.7 Mio on the whole period. This amount corresponds to:
a) EUR 15.5 Mio, for the fishing access right over the six year period based on a reference tonnage of 50,000 tonnes each year ; and
b) EUR 15.2 Mio, for the specific amount over the six year period allocated to the support and implementation of Seychelles sectoral fisheries policy and maritime policy aiming at promoting sustainable fisheries in Seychelles' waters.

In addition to this EU financial contribution, the ship-owners will significantly and progressively increase their financial contribution through an increasing rate of their licence fees over the whole period. Provisions to precisely monitor their fishing activities in Seychelles' waters include the implementation of the Electronic Reporting System of the catches allowing a daily monitoring of the catches.

The Seychelles Indian Ocean Tuna cannery (IOT) highly rely on the activities and catches of the EU fleet in the whole Indian Ocean safeguarding of around 2,400 direct labour and an export earning of 3 billion Seychelles rupees.

Through this Protocol, Seychelles will continue to gain support from the EU to implement its Fisheries Development policy. In particular the infrastructure development will further improve Port Victoria as the regional industrial purse seiner hub as well as the artisanal fisheries landing sites and commercial facilities allowing more value addition and employment.

Besides the economic benefits, the Partnership provides a policy framework and an effective instrument for both Parties to oversee and enforce observance of responsible fishing by the operators, fight efficiently against IUU fishing and thereby ensuring the sustainability of the tuna fishery in the South West Indian Ocean.