Under Secretary Hormats Travels to South Africa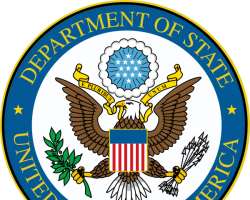 Under Secretary Hormats Travels to South Africa
WASHINGTON, May 7, 2013/African Press Organization (APO)/ -- Media Note
Office of the Spokesperson
Washington, DC
May 6, 2013

Under Secretary of State for Economic Growth, Energy, and the Environment Robert D. Hormats is traveling in South Africa, May 6-10, 2013, to meet with government officials, civil society, advocate for U.S. businesses and investors, and to highlight Africa's impressive economic results over the past decade.
In Johannesburg and Pretoria, Under Secretary Hormats will address the Gordon Institute of Business Science on "Global Trade Partnerships in the 21st Century;" hold a roundtable on wildlife trafficking at University of Pretoria; meet with the American Chamber of Commerce, and conduct media interviews. On May 8, the Under Secretary will travel to Cape Town to meet with South African government officials and attend the World Economic Forum on Africa, where he will address several sessions.
Africa has the potential to be a major player on the global stage, given its vast energy resources and revolutions in information communication technology. Top business analysts, consulting firms, and think tanks worldwide are urging business investment on the continent. Some 600 U.S. firms have a presence in South Africa, including Ford, GM, Citibank, and IBM. U.S. firms often use South Africa as a platform for doing business in the rest of Africa. Many businesses understand the great potential in Africa and have positioned themselves to be part of the region's growing economic dynamism.