SECURITY COUNCIL COMMITTEE CONCERNING LIBYA AMENDS ITS TRAVEL BAN, ASSETS FREEZE LIST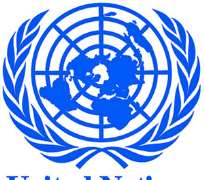 NEW YORK, March 22, 2013/African Press Organization (APO)/ -- On 20 March 2013, the Security Council Committee established pursuant to resolution 1970 (2011) concerning Libya updated the entry specified below to its List of Individuals and Entities subject to the travel ban and/or asset freeze. The updates are reflected in track-change mode.
13.
Al-Senussi, Colonel Abdullah
(Listed on 26 February 2011 pursuant to paragraph 15 of resolution 1970; on 17 March 2011 pursuant to paragraph 17 of resolution 1970)
Position: Director Military Intelligence. Military Intelligence involvement in suppression of demonstrations. Past history includes suspicion of involvement in Abu Selim prison massacre. Convicted in absentia for bombing of UTA flight. Brother-in-law of Muammar Qadhafi.
Title: Colonel
DOB: 1949.
POB: Sudan
a.k.a.: Ould Ahmed, Abdoullah
Passport number: B0515260
DOB: 1948
POB: Anefif (Kidal), Mali
Date of issue: 10 Jan 2012
Place of issue: Bamako, Mali
Date of expiration: 10 Jan 2017
a.k.a.: Ould Ahmed, Abdoullah
Mali ID number: 073/SPICRE
POB: Anefif, Mali
Date of issue: 6 Dec 2011
Place of issue: Essouck, Mali
The updated List is accessible on the Committee's website at the following URL: http://www.un.org/sc/committees/1970.