Court Hears Baba Suwe, NDLEA Arguments April 18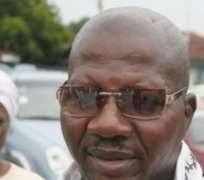 The appeal case filed by NDLEA over the payment of N25million to comic actor, Baba Suwe, suffered a setback yesterday at the court. The case, which was to be heard in the court of appeal, was not heard anymore as earlier reported in the media.
The case was adjourned till April 18 due to the court's 'busy schedule'. At the next adjourned day, the case would be heard and argued.
Justice Yetunde Idowu awarded the sum of N25million to Baba Suwe after the NDLEA held the actor for more than two weeks on the suspicion of ingesting substance thought to be narcotics.
The anti-drug agency is challenging the judgement at the appeal court.