Spindelegger demands information on human rights infringements in Mali / Disturbing reports on the human rights situation in Mali from Amnesty International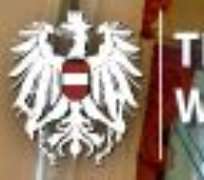 VIENNA, Austria, February 4, 2013/African Press Organization (APO)/ -- "Shocking reports are reaching us about human rights infringements in Mali almost on a daily basis", Austrian Vice-Chancellor and Foreign Minister Michael Spindelegger said following publication of the analysis on the human rights situation in Mali by Amnesty International on Friday.
"The people of Mali, who have had to suffer from extremist violence for many months, now have every right to hope that with the return of law and order to the state human rights will once again be respected. This hope must not be disappointed", Spindelegger said. The Foreign Minister said he expected that the reports on violations of human rights would receive appropriate attention and that those responsible for the violations would be brought to justice. "The accusations of human rights violations must be fully investigated. This is a matter of the credibility of the government of Mali and also of the credibility of the involvement of the international community", the Foreign Minister said.
Spindelegger said he was particularly shocked by reports of the forcible recruitment of child soldiers. "The population in Mali must be able to distinguish with complete clarity between arbitrary extremist violence and the law and order of the state" the Vice-Chancellor said, who has also repeatedly called for Austrian participation in the EU training mission for the Mali army EUTM over the past few days.
"This is a matter in which the European soldiers must provide their colleagues in Mali with an appropriate training in areas such as the respect for human rights and the protection extended to the civil population. We should make our contribution here", the Vice-Chancellor said. Austria, which is currently a member of the Human Rights Council of the United Nations, has made a specific and conscious call in the course of the planning work for the European training mission in Mali for human rights training to be written into the EUTM catalogue of tasks, the Vice-Chancellor concluded.