Statement by the Tánaiste on the hostage situation in Algeria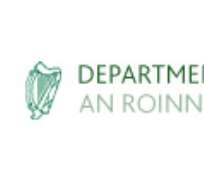 DUBLIN, Ireland, January 17, 2013/African Press Organization (APO)/ -- "I am extremely thankful and relieved to learn that the Irish national who was a hostage in Algeria has made contact with his family and is safe. I spoke with his family yesterday, and I know how relieved they will be that he is well after his ordeal. This is the news that we all wanted to hear.
At the same time, my thoughts are with the other oil-field workers who are caught up in this terrible situation and with their families who are also waiting for news at this difficult time. We continue to liaise with the Algerian authorities and with the authorities of the other countries affected by this incident.
I want to thank the media for the responsible manner in which they have reported this story over the past 24 hours and the Consular staff and other officials of my own Department for all their efforts."