X-raying the Nigerian Banking Sector- Part 11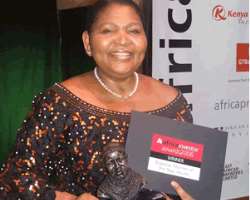 On Friday, August 14, 2009, a bow-tied and bespectacled Fulani prince convened an extraordinary meeting and sacked the executive directors of five Nigerian banks. The television footage made for gripping prime time drama. One could hear a pin drop as the
funereal Governor of the Central Bank solemnly ended the careers of his former colleagues. He calmly looked into the flashing cameras as he listed the executive directors whom had been affected.
With those softly-spoken words, Mallam Sanusi Aminu Lamido Sanusi became the most polarizing figure in Africa's most populous country. By midday, it became Sanusimania as the privileged digerati and news hungry Diaspora crowd joined in the debate. That evening, the largely unemployed roadside analysts nearly came to blows as they argued and passed around copies of PM News.
The cold war between the bourgeois and the masses ensured that the news was received with glee among the lower classes. The wave of schadenfreude was plain for all to see. For the ordinary man on the street, this was a fitting end for the "criminals" who had colluded with kleptocratic politicians. As I wound down my car window to pick up the popular evening tabloid, a swarthy man dressed in a dirty suit bashed his tattered briefcase against a wall and said to no one in particular, "Let him sack all of them." It was a truly visceral sight.
The verbal sparring started the next day as Mr Sanusi single-handedly drove the news cycle and brought smiles to the faces of long suffering vendors. The country was already abuzz with conspiracy theories and very few people were still on the fence. "These Hausa cows will ruin our economy," suggested one debater. "Forget the ethnic stereotypes," another replied. "The man is the real deal." "Nonsense," proclaimed another doubter. "I knew that man had an agenda when I heard that he quit a lucrative job to go and spend six years in the Sudan. He is a Boko Haram jihadist." "Have you actually read his essays?" a supporter countered. "Sanusi is a moderate Muslim who is even loathed by the Northern establishment."
The battle lines had been drawn and six weeks after, the country is still divided into two camps. On one side are Sanusi's supporters who argue that the financial sector needed a life saving surgery; on the other side are those that argue that it was an ill-advised action motivated by revenge, and part of a wider conspiracy. This group has been egged on by a lunatic fringe which suggests that Sanusi sacked the bank chief executives because they had supported Christian pilgrims and tried to encourage the growth of businesses in the southern part of the country. These loonies defend their echolalia with a Photostat copy of a "prophetic" edition of Vanguard.
"Name" and "Shame" and Barrister Jimoh Ibrahim
The CBN's decision to release the name of debtors led to several strongly-worded advertisements in the newspapers. Most of the accused debtors argued that their accounts were performing and noted that they even had credit balances in other accounts. This is an untenable argument. After all, African Petroleum had credit balances with Access Bank and that didn't stop it from being in the hock. Chief O.B. Lulu Briggs, whose wife Seinye Briggs was mysteriously missing from the list of detained Intercontinental Bank directors, claimed that he was not indebted to Union Bank because the loans were taken before he joined the company. I wonder if he would have said the same thing if the company had been sitting on huge cash reserves and the directors tried to prevent him from earning a dividend after he joined the board.
But Barrister Jimoh Ibrahim, the "Harvard-trained" lawyer provided most of the entertainment. Like his rivals Aliko Dangote and Femi Otedola, Jimoh Ibrahim was named in the CBN's ignominious list of debtors. Although the three of them quickly disputed the CBN's figures, it was the clownish Ibrahim who tried to turn a serious matter into a Broadway play. While Otedola and Dangote made moves to repay their debts, Ibrahim went to the press and announced that he would pay three billion and settle the remainder after the account had been audited. For years, he had cultivated the image of a black Donald Trump and was desperately trying to salvage his reputation. According to him, Oceanic Bank had initially waived some of the money and the CBN's figures were dubious. He also could not resist taking a pot shot at his rivals. "Some people had their debts reduced by computer errors," he cackled.
He later commissioned an advertisement where he listed Nigeria's 24 banks and claimed that he was only indebted to Wema Bank and Oceanic Bank. It was almost hilarious. "Jimoh Ibrahim is not indebted to GTBank." "Jimoh Ibrahim is not indebted to Zenith Bank." And so on. But it turns out that Jimoh Ibrahim actually owes far more than the 8 billion naira he bandied in the press. It is only in Nigeria that a businessman who takes a loan of 14 billion and makes a public show of repaying 3 billion is treated like an all-conquering hero.
The strange case of Brunel Engineering
The management of Brunel Engineering and Consulting Limited placed an advertisement in some of Nigeria's leading newspapers to counter the CBN's assertion that it owed a tidy sum of N6, 935,006,115.89 to Afribank. The company stated: "The true state of affairs is that Brunel is currently executing the 105 Health Centre Project worth 19 billion naira for the Rivers State Government. Afribank Nigeria Plc, in partnership with Brunel for the execution of the project, has extended a revolving line of 6.25 billion towards the construction of the health centres guaranteed by an irrevocable payment order issued by the Rivers State Government in favour of Afribank. To date, the Rivers State Government has paid the equivalent of three billion four hundred million naira into Brunel's account with Afribank as part payment for units completed. The 105 Health Centre project is still ongoing. Attached are some of the instruments of deposit. Against this background, Brunel cannot be said to have a non-performing loan with Afribank Nigeria Plc as claimed by the Central Bank of Nigeria."
Brunel then went on to display two Afribank cheques, a deposit slip and the Rivers State Ministry of Health logo. However, a closer look at the documents raises serious questions since the cheques are made payable to Brunnel not Brunel. Is this a case of Evan(s) Enwerem style forgery?
The bonfire of the vanities
Greed drives the global financial services sector. The world's moneymen, from the boiler room hucksters to the patrician Swiss private bankers, are motivated by fat bonuses and the sybaritic lifestyle that comes with being a successful shylock. So they are quick to devise ways of using mathematics and esoteric legal tools to extract gold from mundane instruments. The root of the current meltdown lies in the rapid growth of this so-called "financial innovation" industry. As more bankers got rich from repackaging everyday instruments as financial products, they created a quadrillion dollar bubble that would ultimately burst when the market became overheated.
The case of Nigeria was slightly different. After President Olusegun Obasanjo sold his soul to the devious Bretton Woods puppet masters and installed their disciples in key ministerial posts, smart foreign-based Nigerian investment bankers saw a great opportunity to become the lords of Nigeria's new financial landscape. It was true that they were gainfully employed by big corporations and had imposing titles. But in reality, "Vice-Presidents" were a dime a dozen and many of them were trapped in cubicles fighting for limited openings with blue-eyed graduates of Ivy League schools. It would take time to crack the glass ceiling. So Osaze Osifo and company left their jobs and returned to the country of their birth.
They were pleased with what they saw. The mortgage sector was almost non-existent and insurance salesmen couldn't even manage to convince salaried employees to take out policies. There were no credit derivatives and no structured investment vehicles. The Nigerian financial system was still light years behind that of the developed world and as a result of the rural-urban drift, some rustic folk had never been inside the four walls of a bank. But there was a stock market and even though it was still rudimentary, it presented that once-in-a-lifetime opportunity. So they raised funds and started their investment boutiques. It wasn't so difficult. They had already acquired foreign accents and all they needed were posh offices and other accoutrements of successful professionals. The rest of them were snapped up by Vetiva, BGL, ARM and Afrinvest.
These Gordon Gecko wannabes found willing allies in their less sophisticated Nigerian counterparts who had had clawed their way to the pinnacle of the banking sector through sheer determination and abundance of street smarts. Men like Tony Elumelu, Jim Ovia and Aigboje Imoukhuede were already top executives but they wanted more. When Professor Soludo announced his banking consolidation reforms in 2004, they knew that it was time to make their move and the investment bankers helped them draw up plans while they regaled them with amazing tales from Wall Street and The City.
These forays into the capital market were highly successful and the banks were shocked by the success of their plan. It was unbelievable. Traders left their businesses and started buying stocks and copies of Stockswatch. It was crazy. Complete strangers would accost you at stock brokerages and start gushing about the wonders of the capital market. The bankers took full advantage. As stocks reached stratospheric highs, they held on to the share certificates and embarked on countless public offerings.
That was the beginning of the problem. With more money came recklessness. Since these were mostly small banks that had made a quantum leap into the big league, they really did not know what to do with all this cash. Even after taking huge bonuses and "settling" their investment analysts, there was still too much money left and they did not want to tie it up in long term projects.
And since they had hired people based on pulchritude, personal connections and their clout with government officials, it was difficult to generate useful ideas internally. So they called their expensive analysts and sought advice. "We think that this is the time to take big risks," suggested the former Wall Streeters and City bankers. "Do you know that George Soros made a billion pounds in one day betting against the pound? You have to take big risks to make big money". And the benighted bankers gleefully nodded their heads in agreement.
They thought them how to manipulate the market and triple their market capitalization. But somewhere along the line, some of the bank executives began to show incipient signs of madness. Corrupted by money, they began to have delusions of grandeur. Their influential spiritual advisers told them that God wanted them to take over Africa. They believed the spin and drew up plans for an invasion of the Dark Continent. The rational directors who mustered the courage to object were publicly reprimanded or forced to resign. "The Lord wants us to be the biggest bank in Africa by 2020," declared a certain chief executive at an extraordinary board meeting.
So in their quest for regional domination, they shelled out millions on banking licences and set up shop in Ghana, The Gambia and Cameroun. Despite its serious problems, FinBank inexplicably purchased an Islamic Bank in The Gambia. These bankers blithely forgot that the money could be used to set up refineries in Nigeria and solve the perennial curse of petroleum importation. They never bothered to consider the benefits of coming together to finance energy projects. No, it was better to open branches in banana republics. But then, this was a time of great foolishness.
The wonderful life of the Nigerian bank chairman
Sanusi Lamido Sanusi should have sacked the chairmen of the five troubled banks as there is no good reason for retaining their services. The term, chairman is the most misused title in the lexicon of Corporate Nigeria. A couple of entrepreneurs draw up plans for a company and then select a respected public figure to act as the "chairman".
But the archetypal Nigerian bank chairman is no better than an expensive bronze statue adorning an ornate boardroom. He is usually an old retiree, almost senile and completely oblivious of the goings-on at the bank which he chairs. He is paid a huge sum for simply donning a starched dashiki and showing up at meetings. He flashes a megawatt smile for the cameras and drops one-liners about the bank's performance even though he can no longer make sense of the figures in the beautifully-bound booklet.
In order to reform the Nigerian banking sector, there must be a new set of rules for selecting bank chairmen. A cursory look at the five banks shows that fossilized bank chairmen contributed to their descent into hubris. It is unfortunate that Dr Raymond Obieri who had the experience necessary for the job chose to get involved in insider loan abuses. He should be in Kirikiri.
Atedo Peterside, Gbenga Oyebode and Umaru Mutallab are examples of proactive bank chairmen who can still contribute to the growth of their respective institutions and it is much easier to prosecute them when their banks are found guilty of fraud. A chairmanship should not be a sinecure reserved for influential traditional rulers and retired businessmen who sign off on financial statements without reading them. What is the point of paying them for doing nothing?
Apostle Hayford Alile is a case in point. As a former Director-General of the Nigerian Stock Exchange, he should have known that something was amiss at Oceanic Bank. But he was also a sect leader who was probably too old to be bothered with accounting matters. It is no surprise that his name showed up on the debtor's list recently released by the Federal Mortgage Bank. You cannot have your cake and eat it. If you get paid handsomely for "chairing" a company, you must be prepared to share in the blame.
Mrs. Ibru and Sons Plc
The ascendancy of Mrs Cecilia Ibru's two sons showed her nepotism. Oboden was the crown prince, while Obaro was a dissolute hophead. In addition to being the bank's biggest beneficiary of insider loans, Oboden spent 1.5 billion naira of Oceanic Bank's money on a second-hand Sikorsky helicopter at a time when the bank was already having liquidity problems. He was probably tired of the infuriating traffic and needed a chopper to take him to working lunches at ritzy restaurants.
However, Oboden's excesses pale in comparison to those of his brother, Obaro, a junkie who spent a considerable portion of his time at rehab clinics and expensive hangouts. After a stint as the Chief Marketing Officer of Oceanic Bank, the drug-addled Obaro was given the official designation of General Manager, MD's office. This unbelievable job description allowed the feckless scion to earn a hefty salary for doing absolutely nothing. Despite his long absences, Mrs Ibru promptly moved her son to the Human Resources department in 2008. Under his management, Oceanic Bank's human resources department was accepting huge bribes from prospective job seekers to join its overpaid workforce. The absence of a meritocratic structure definitely contributed to the bank's problems.
And in spite of its claims of building a stronger Nigeria by supporting small and medium scale businesses, Oceanic Bank was notorious for exploiting local entrepreneurs. Prospective loan seekers were forced to take out exploitative policies from Oceanic Insurance and burdened with other ridiculous management charges.
Stealing in the name of Corporate Social Responsibility
Four months ago, Oceanic Bank announced the launch of its Oceanic Football Talent Hunt, a revamped version of the controversial Football Challenge with Fash. The first show offered prizes of over N15 million in cash, 20 brand-new cars and a Honda CRV Jeep. Six of the cars were set aside for winners of the raffle draws in the six zonal trial centres, while 14 were reserved for the players that would constitute the winning team known as Fash FC. The first series of the program, which was hosted by the flamboyant ex-footballer, John Fashanu ended in acrimony after he was accused of pocketing a 25 million donation from Alhaji Aliko Dangote.
Sources close to Oceanic Bank said that the bank's former chief executive, Mrs Cecilia Ibru was so miffed about this revelation that she decided to terminate the deal between the bank and Black Sea, Fashanu's production company. Oceanic Bank eventually appointed Austin "Jay-Jay" Okocha as the face of the second edition of the program at a well attended ceremony in Lagos. The bank also incorporated a separate company, Oceanic Football Promotions Limited headed by Charles Mekwunye, an ex-employee of Obasanjo Farms and one of the executive directors sacked by the new CBN governor.
At the event, I saw two unkempt young men take the stage and thank "Mummy" Ibru for giving them an opportunity to "make it in life". As the diffident young men spoke in halting English, they listed the great prizes they received from the first edition and how their lives had been transformed.
However, there was no mention of a football contract or trials with a professional football club in spite of the three thousand naira that they paid to enter the show. After showing them on television going through some drills, the finalists were rewarded with gift prizes and supposedly given jobs with Oceanic Bank. On May 3, 2009, Eric Dufegha, one of the winners of a Kia Car, granted an interview to The Daily Trust's David Ngobua. According to him, "We were given N1M naira each and jobs in Oceanic bank. So as I am talking to you, I am a staff of Oceanic Bank. We don't go to work every day but they understand that we are footballers. We are paid our salaries as and when due."
This incident demonstrated Mrs Ibru's utter disregard for corporate governance. What kind of chief executive allows a publicly-owned company to employ unqualified people as a means of promoting a dubious football academy? What if all the winners are totally incompetent, uneducated urchins? Would Oceanic Bank still make space for them in their banking offices or continue paying them even when they don't come to work? What has playing football got to do with getting a job in a bank?
Football academies are not about gift prizes and jobs. They are facilities that identify talented youngsters and train them for a period of time with the aim of developing their skills and transforming them into competitive sportsmen. Most academies collect fees and are supported by other organizations such as state governments and nonprofit organizations. The age for admission is usually between 6 and 18 and applicants are only admitted when they have undergone successful trials and met several other criteria. It is not an all-comers affair and most clubs have their own academies. They are designed to help talented kids become professional footballers. In reality Fashanu and Oceanic Bank initiated a lottery where they raised money from donors, skimmed desperate youths of their cash and still managed to convince gullible Nigerians that they were doing something for the society.
Oceanic Bank is simply exploiting the fact that many Nigerians are poor and mad about football. That is why the bank had instituted what could be termed a "football beauty pageant" where people buy a "scratch card" in the hope of winning great prizes. How many footballers were produced by the first season of the program? I remember watching an edition of "Fash FC" where I saw a grotesque 28-year old man as one of the finalists. Is it realistic to expect a football club to consider hiring a 28-year old that has never played professional football? After using the program as a means of diverting 400 million, Cecilia Ibru still had the nerve to steal money from inner city youths. Okocha or no Okocha, John Aboh must do the right thing and give the kids back their money.
A time bomb in the microcredit sector
There are already signs of trouble in the microcredit sector. Conceived by Obasanjo as a way of replicating Mohammed Yunus's successful Grameen Bank model, the principals of these microfinance banks got sucked into the vortex of the stock market madness and diverted depositors funds to the stock exchange. Some of them didn't have the faintest idea of the idea behind microcredit. Rather, they were offering loans to customers to buy electronics and furniture.
The crisis has already claimed the scalp of Simon Akinteye, the flamboyant former chief executive of Integrated Microfinance Bank who was accused of colluding with Dr Doyin Abiola to disenfranchise one of the company's largest shareholders. It is worth noting that the same IMFB won the CBN's award for the best microfinance bank in 2008.
At First Call Microfinance Bank, promoted by Ochuko Akposibruke and Standard Alliance's Bode Akinboye 800 million of depositors' funds have vanished into thin air. Sanusi should make this sector a priority before it implodes.
Tunde Lemo should be properly investigated
During Professor Soludo's tenure, grave allegations were levelled against Tunde Lemo, a CBN deputy governor by Mr Adebisi Omoyeni, his successor at Wema Bank. Although he was eventually cleared by the CBN, it is important for the new CBN Governor to properly investigate the circumstances surrounding the controversial takeover of Wema Bank by the new core investors, SW8.
SW8, which was registered on August 28, 2008 with a share capital of 10 million, hastily acquired majority shares in Wema Bank in the twilight of Soludo's tenure. According to Mr Omoyeni, who was also an unethical bank chief executive, Lemo, his predecessor at the bank plunged the institution into a crisis when he approved questionable loan facilities totaling 8 billion and then used his influence at the CBN to get Omoyeni removed.
Jeremiah Omoyeni is not a saint. He briefly served as Ayo Fayose's deputy before being tapped to run Wema Bank. In spite of the bank's problems, he granted huge bonuses to himself and sidelined the other members of the board. But there is something about his persistence that suggests that Lemo was also guilty of mismanagement at Wema Bank.
Given Professor Soludo's flexibility and passion for politics, the new CBN leadership should reexamine this case and lay the matter to rest once and for all. After all, Soludo decided not to prosecute the CBN employees that stole 400 million a few months ago. A tainted deputy governor sends the wrong message to the financial community.
The problem with ACAMB
ACAMB, the Association of Corporate Affairs Managers of Banks, is on a roll. After Sanusi L. Sanusi publicly pledged his support for the organisation, its executives have embarked on questionable visits to the CBN's top brass. They popped up in Abuja where they presented Tunde Lemo with some gifts. They have also organized a successful seminar on the role of corporate affairs in the banking sector.
The only problem is: these individuals are a bunch of liars. ACAMB was founded to deceive the Nigerian public and should be scrapped immediately to restore some dignity to the corporate affairs departments of banks. It is no coincidence that most of ACAMB's leading lights are employees of the five troubled banks who were guilty of deftly manipulating the media.
Take the case of Emeka Anaeto, the corporate affairs manager of Intercontinental Bank. After Sanusi removed the executive directors of Intercontinental Bank, The Punch asked him for information concerning the affected directors but he refused. The Punch eventually had to rely on old data that caused great embarrassment to two former executive directors who had been forced out by the imperious Erastus Akingbola.
Separately, some members of ACAMB were quick to mastermind a scathing attack on the CBN Governor and Atedo Peterside after their town hall meeting in London. While some corporate affairs executives do not associate with this devious organisation, ACAMB's usual practice of hosting media executives to sumptuous dinners presents a conflict of interest that must be checked. Why must they try to influence journalists?
Those "Save and Win" lotteries
For years, Nigeria's leading retail banks have wooed customers with sweepstakes and lotteries. First Bank, Union Bank, UBA, Bank PHB, Skye Bank, Intercontinental bank, Oceanic Bank, Afribank and company have all engaged in this unethical exploitation of customers. Intercontinental was notorious for rigged lotteries that produced hundreds of winners. Diamond Bank claims that it is giving away 50 million naira to "lucky" customers. But banks are not casinos and this practice definitely raises ethical questions.
GTBank and Zenith Bank must be commended for refusing to indulge in this unethical practice. GTBank has been exemplary in this regard and this could explain why it has managed to build a dedicated retail banking base through innovative customer service. Peter Igho, the Director-General of the Nigerian Lottery Regulatory Commission must do his job and force banks to apply for lottery licenses if they want to continue this nonsense. The Consumer Protection Council and other advocacy groups must also get involved and monitor these so-called "promos".
Analysis
Professor Chukwuma Soludo remains an undisputed genius, a great economist who was adept at crunching numbers and evaluating empirical data. He will always be remembered for his consolidation programme which probably saved the banking industry from total collapse. But Soludo is also an opportunist and a social climber who repeatedly exhibited serious lapses in judgement. As a professor at the University of Nigeria in Nsukka, he skipped whole semesters to consult on lucrative foreign jobs only to return just before the examinations and set nearly insoluble questions for hapless students. During his time as the CBN governor, he also employed many of his "brothers".
Like many great academics before him, he became a different person once he joined the government. He was easily dazzled by the trappings of power and the intrigues of cloak and dagger politics. Like another controversial central banker, the Delphic Alan Greenspan, he loved the company of power brokers and political grandees. Perhaps it had to do with his hardscrabble youth when he had to succeed in the face of massive odds. Perhaps it had to do with his political ambitions. Perhaps he was just a bullish alpha male who thought like an investment banker. Whatever the reason, he allowed a lot of madness under his watch and there will always be a big question mark hanging over his notable achievements. Hopefully, the "Soludo Solution" will work in the murky world of partisan politics.
It is now obvious that the new Governor is bent on instilling a new regulatory ethos and excise the cancer in Nigeria's banking sector and he has remained unfazed in the face of implacable opposition. And in spite of the relentless pressure from a motley crew of lobbyists and operatives who have trailed him from London to Calabar, he has remained guarded with them and circumspect when dealing with the media. However, the antics of gonzo journalists and rabid attack dogs should not force him to embrace obscurantism, which is bad for the general public.
His choice of highly experienced executive directors for the five banks shows that he is serious about ending the era of one-man banking. Luckily, the replacement chief executives have been largely successful in calming frayed nerves and it appears that retail customers have refrained from hitting the panic button. But vested interests will do their best to stymie his efforts and if Dora Akunyili could miss a bullet by inches for daring to take on the peddlers of fake drugs, Sanusi must understand that he has embarked on a very dangerous mission.
It is been a busy month for the top M&A lawyers as Rand Merchant Bank circles the landscape like a peregrine falcon. The Nigerian banking crisis has played right into its hands and its boss Sizwe Nxasana can't believe his luck as he already had plans for Nigeria before Sanusi shook up the sector. It is now a matter of time before the First Rand Group makes a bold entrance into the Nigerian financial services sector. Given the bank's history of supporting capital projects, it might be a good thing for an industry that has ignored the vast potential of this great country of ours. Perhaps, The First Rand Group will be bold enough to invest in a functional local refinery and independent power projects. Separately, Aso Savings and Loans, appears to have Finbank in its cross hairs. The financial services firm has been eyeing a banking license for some time and this crisis is a heaven-sent opportunity for it to move into retail banking.
"Full Disclosure"
There are too many secrets in Nigeria's banking sector and Sanusi must lead by example in the campaign for transparency. First, he should publicly declare his assets in order to quell any doubts concerning his motives. Second, he should put all his shares in a blind trust to ensure that he is not guilty of a conflict of interest. This information must be publicly accessible for record purposes. The same goes for all the new chief executives and executive directors. Nigerians also have the right to know the salaries of all individual bank chiefs especially the new ones that have been chosen to replace the fallen five. Executive compensation is a serious global issue and Nigeria's case should not be different. This information should be part of regulatory filings and available to all and sundry. It would be great if Sanusi would use this opportunity to inculcate a culture of transparency in our banking sector. As the great Italian poet Dante once said, if you give people light, they will find their own way.
By Dayo Coker ( [email protected] This e-mail address is being protected from spambots. You need JavaScript enabled to view it )