Another Tragedy Hits Nollywood: Actor, Muyiwa Ademola In Fatal Auto Crash!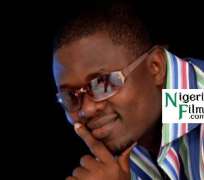 One of the actors and producers in Nollywood, Muyiwa Ademola popularly called Ori, has been reported to be involved in a ghastly motor accident a few days ago.

Sheifunmi, who reported the said accident said the scene was indescribable as Muyiwa's car, we learnt, damaged beyond repair and the prolific producer cum director is being admitted under intensive care.
According to the MTV presenter, "In other news, another Yoruba actor Muyiwa Ademola was also involved in another accident on December 30,2012, fatally injured and receiving treatment."
In our usual style, a call was put through to one of the veterans in Nollywood, Chief Jide Kosoko, and he said he was not aware of that information, though promised to make some findings for us before tomorrow.

We cannot really state here categorically if information gathered is anything to go by, meanwhile, all effort to reach Muyiwa on phone has been futile as his number was switched off.