Dennis Osadebe's DCS Entertainment signs two new artists Wandy Boy and V2K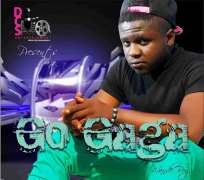 DCS Entertainment veers into music with the signing of two young artists.
Recently, the entertainment outfit based in Asaba Nigeria snapped up two live-wire singers, Evans Egwelu, popularly known as Wandy Boy and Victor Ogigai aka V2K, to their label.
The University students, who are practically living in the label's studio as the frenzy to finish their albums on time hits up, just released their first ever singles. The songs Go Gaga by Wandy Boy and Gbaskelebe by V2K have been receiving positive reviews.
Unveiling the young artists, Dennis Osadebe, the immensely wealthy CEO of DCS Group of companies, says he signed the young boys because he believes fiercely in them. He also added that his young artists are ready to take over the music scene. And judging by the vast amount of wealth backing them, we know he meant every word he says.
Here are a little about the artists.
Evans Egwelu popularly known as Wandy Boy is an up-coming musical talent from Delta state. He has an energetic charisma that reflects in his songs. His genre includes, dance, afro-pop, hip hop, etc. Wandy Boy is definitely one artist that stands out from the crowd when it comes to making contemporary up-tempo songs that will keep your feet shuffling all night long. His rhythms and rhyming skills are sure to take Nigerian entertainment scene to a whole other level.
Victor Ogigai aka V2K is a contemporary RnB, pop, Naija pop artist. He is blessed with a mellifluous voice that he uses with so much dexterity. His unique style of singing can make even the best of the best go green with envy. His aura is so strong that he can keep fans thrilled and asking for more every time he sings in the accompaniment of his guitar strums. V2K is definitely one artist to look out for in the music business.
DENNIS OSADEBE (2)
WANDY BOY.
V2K