Magnificent Set to Take Over Nigeria's Rap Industry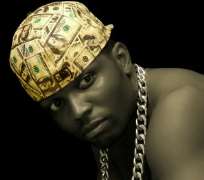 Right now, fledging is the word that can best describe young fast rising and talented rapper, Hansen Agbagwu, popularly known as Magnificent but amazing is the effect of his introductory singles entitled 'E Go Easy' and 'Follow You Go'.
It's funny how stuffs roll around the music industry owing to the fact that some of the new acts like Magnificent springing up today have actually gone through the storm alongside some of the celebrated young guns in the hip-hop world.
Magnificent stands tall among his peers and he's battle ready to send the mediocre off the stage with his delivery, lyrical gusto and persona, which were drawn from the self acclaimed world music heavyweights. And, no wonder, with his entrant in the music scene, the Igbo boy has been newly crowned the fastest rapper in Yoruba Language which stood him far apart from his contemporaries in the rap game.
The graduate of Psychology of University of Lagos and former Mr. Unilag is not high on the mainstream but his sway and swagger reflect a tone of an emcee with the power to push five on a mic-check, while other run with the mics between their legs.
In his words, he said, "I am superb, wonderful, glorious, brilliant, splendid and outstanding and no wonder they all call me-Magnificent and coming to barb all you fake emcees".
The talented singer, rapper, composer and performing artiste with great stage performance hails from Asaba in Delta State, and he is going high and high by the day because he got the full backing of Lagasa Entertainment, with set mind to bring a change to the music industry through massive promotion of his music and career.