UN SECRETARY-GENERAL WELCOMES PROVISIONAL CONSTITUTION IN SOMALIA, BUT GIVEN TODAY'S SUICIDE ATTACKS, WARNS TERRORISM MUST NOT BE ALLOWED TO REVERSE GAINS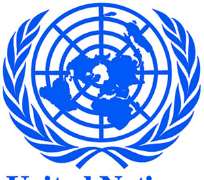 NEW YORK, August 2, 2012/African Press Organization (APO)/ -- The following statement was issued today by the Spokesperson for UN Secretary-General Ban Ki-moon:
The Secretary-General welcomes the adoption today of the Provisional Constitution of Somalia by the National Constituent Assembly in Mogadishu. He congratulates the delegates and the Somali leadership for this historic achievement and their commitment to ending the transition and to establishing new, representative political institutions in the country.
The adoption of the Provisional Constitution is not the end of the process; it is an important step towards the creation of a better future for all Somalis. The Secretary-General encourages all stakeholders to undertake the last steps to end the transition peacefully, united, and with the best interest of the Somali people in mind. He reminds those who might try to undermine the ongoing process that acts of intimidation will not be tolerated.
In this regard, the Secretary-General strongly condemns the suicide attacks carried out today near the National Constituent Assembly venue, which resulted in the deaths of several people. Terrorism must not be allowed to roll back the important gains that have been made so far. The Secretary-General extends his condolences to the families of the victims and to the Government and people of Somalia.