Fashion designer Sima pleads not guilty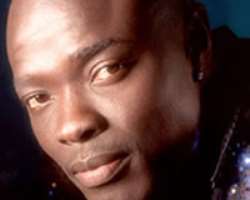 Accra, Sept. 15, GNA - Sima Ibrahim, the Chief Executive Officer of Exopa Modelling Agency, who is being held for narcotic related offences, has pleaded not guilty to charges preferred against him.
Sima is facing charges of attempting to export narcotic drugs and possessing narcotic drug without lawful excuse.
He allegedly concealed five kilograms of drugs suspected to be cocaine in tubers of yam while travelling abroad on September 9 this year, and was arrested at the Kotoka International Airport.
A tussle ensued between his counsel Mr Kwame Boafo Akuffo, and Mr George Kwadwo Ofori, a Senior State Attorney, over where to keep Sima on remand.
While Mr Ofori prayed the Accra Fast Track High Court to remand Sima into prison custody, Mr Akuffo was of the view that he should be in the custody of the Police.
Mr Ofori contended that Sima would interfere with Police investigations.
Mr Akuffo said he would prefer that Sima was kept in the custody of the Police because he could confer with his client so that they could put up their defence at the next sitting.
According to Mr. Akuffo, sending Sima to Nsawam would mean going to book an appointment at the Ghana Prison Service before interacting with him.
But the court presided over Mr Justice Charles Quist ruled that Sima should be remanded into prison custody to reappear on September 23.
The court further directed that Sima's vehicle, which has been impounded, should remain in the custody of the Police pending the determination of the matter.
Reading out the case of the prosecution, Mr Ofori said on September 7, this year, Sima arrived at the Kotoka International Airport to board a Lufthansa Airline flight to Frankfurt, Germany.
While going through departure formalities, officials of the Narcotics Control Board (NACOB) opened his luggage and found four tubers of yam cut and joined.
This aroused the suspicion of the NACOB officials who cut the yams open and found a whitish substance suspected to be cocaine concealed in them.
The prosecution said when Sima was questioned he claimed ownership of the drug and said it was given to him by one Salifu of Nima to be given to someone in Germany for a fee of 3,200 dollars.
When his house in Tema Community 10 was searched, operatives of NACOB found a bread knife, glue and an implement, which, he said, he used in packaging the drugs.
The prosecution said the substance had been sent to the Ghana Standards Board for analytical examination.
For the second day running, students of his modelling school and sympathisers besieged the court.
GNA
Ghana/ Aafrica / Modernghana.com