Exopa models beat journalists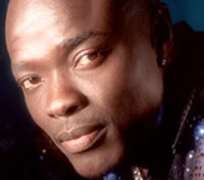 Some models from the Exopa Model Agency on Tuesday pounced on two journalists and beat the hell out of them.
The two cameramen from the Daily Guide Newspaper and TV3 were at the Fast Track High Court in Accra to cover the proceedings of the chief executive officer of Exopa, Ibrahim Sima, who is standing trial for attempting to smuggle drugs.
Ibrahim Sima was arrested on Sunday, September 6, 2009 at the Kotoka International Airport in Accra when he attempted to smuggle five kilograms of cocaine concealed in four tubers of yams.
The models were in court today in solidarity with their detained boss.
The two journalists, therefore, attempted to take photographs of them, but the models were enraged by the action.
They pounced on the journalists and pummeled them for doing their job.
Joy News' Sammy Darko who was at the scene reports that the models were, perhaps, enraged by media reports that they went to the court premises on Monday wearing skimpy dresses.
"The two cameramen have been called to the Judicial Secretary's office and they are sorting things out," he says.
Ibrahim Sima first appeared in court on Monday but his case was adjourned because the Attorney General's department failed to put together a docket for his trial.
Story by Isaac Essel
Myjoyonline / Ghana