Celebrities get set for TOBI's May 18, premiere
As Ozone Cinema plays host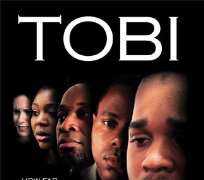 A good number of entertainment celebrities both at home and in the Diaspora have expressed their excitement at the Nigerian premiere of TOBI – a movie shot in the U.S.
Some of those expected to grace the red carpet include Desmond Elliot, Mark Williams, Muma Gee, Monalisa Chinda, Chisom Oz-Lee, Omoni Oboli, Emmanuel Ijeh, Crozz, Emem Isong, Zeal, Nikki Laoye, Vaughn, Dabling, Cossy Orjiakor, Gulder Ultimate Search winner 2011 and other prominent faces from the movie, music and modeling arms of Nigeria's showbiz empire.
The movie has been scheduled to premiere in Nigerian cinemas on May 18, 2012 at Ozone Cinema, Yaba in Lagos, Nigeria.
TOBI unveils a mix of Nigerians, Americans and Hispanic; Chet Anekwe (Phat Girlz, 30 Days, Unwanted Guest), Mark Lavan Williams, Jimmy Allen, Chisom Oz Lee, Arturo Castro, Patrick Dean and Elizabeth Ness.
The movie boasts of the deployment of first class legal battle antics beautifully woven into the court room scenes by Emmanuel (we haven't seen such since the days of Matlock on TV; especially from Nigerian scriptwriters/filmmakers, romance, outstanding production incorporating good storylines, twisty plot, lovely cinematography, non-sloppy editing, powerful sound with its effects cued in at the right time, lighting principle adhered to, a good cast playing their roles with dexterity. It's a thought provoking, socially/morally transforming, intellectually stimulating, visually opulent, captivating and interesting movie set to take the Nigerian box office by storm.
After the May 18 premiere, the movie begins showing in cinemas across the country.