Mother rejects child-prostitute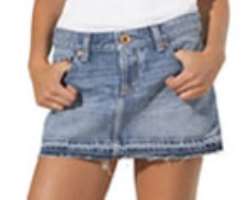 A child prostitute who attempted suicide in the custody of the Department of Social Welfare after she was rescued from her hazardous job, has had her scandalized mother rejecting her.
The mother refused to accept the 13-year-old girl back also because of her recalcitrant behaviour.
She is still being kept in the custody of the Kumasi branch of the Domestic Violence and Victim Support Unit (DOVVSU).
The girl engaged in prostitution for six weeks in Accra until DOVVSU officials rescued her. She later attempted suicide complaining that her freedom had been curtailed. Her mates alerted the authorities before she could carry through her plans to hang herself.
Chief Inspector Irene Oppong, Public Relations Officer of the Accra directorate of DOVVSU, told Joy FM's Yaa Asamoah that the girl's mother complained that persisting uncontrollable behaviour of the girl could affect her other siblings.
The single mother, who seemed unamused about the latest turn of event involving her daughter, explained that the child has been running from home on countless times to engage in prostitution, and that nothing she did could stop her from pursuing her 'dream'.
She said this same behaviour of the girl made her to stop schooling.
The mother said she was tired of the girl's non-conforming attitude and would rather use her energy and resources to cater for her other children.

DOVVSU is counseling the mother and child in an attempt to reunite the family.
On Monday, the girl narrated her harrowing story of her chore of sexual rounds averaging five men per day in parts of Accra, where she made a maximum of GH¢50 or GH¢60 per day.
Asked how she charged for her services, the young girl noted it depended on the size of the man's penis.
A big penis attracted GH¢4.00 per session, she said.
She also alleged that her 'clients' do not use condoms because she was made to believe that she was too young to get pregnant.

Story by Isaac Essel/Myjoyonline