JOHN IDUMANGE: THE ENGINE OF RESTORATION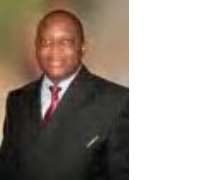 Go to the popular Swali market and ask a handful of Bayelsan passerbye's, you most certainly will learn that if Bayelsans needed anything then that was change. Change is the oil that lubricates the wheels of civilization and a nation is bound to stagnate, even flounder if it keeps on sticking to tested principles in changing times.
I was one of those who casted votes for Sylva's 2007 election and I can say it anywhere that I supported Sylva until the point that I began doubting the purity of his ideals, the point the average Bayelsan could take the evident inconsistencies no more. That was the point that, as it did, change had to come and the people yearned for salvation. And whether you prefer to see him as a genuine instrument of change or you find it easiar seeing him as a traitor, that doesn't change the fact that he was a catalyst to a generally accepted transformation.
I saw John Idumange first at one of his sessions at the Niger Delta university. Contrary to what I expected he was an unassuming man with easy features who seemed to know the name of every student in the school. His lecture was intimate, interactive, like a conversation of a father with his children. Its easy to see beneath his passionate eyes, its easy to tell he teaches for the nobility of teaching, that his enthusiasm for teaching wasn't fuelled by rewards. Like a genuine pastor surrenders to the alter, so did John Idumange to the class room. It was that infinite selflesness that caught my fancy, that made me believe he was truly a mentor to follow.
I wasn't surprised to learn he was the auditor-in-chief of The Moment or that he was a patron of Youth For Human Rights Internationall, Nigeria. As I gathered, he was a champion of human rights, an informer of the people, a Niger Delta leading light, a servant of God, and such people are never in short supply in the spheres of activism.
When the people cried and a glimmer of salvation surfaced, it was only natural for Mr Idumange to unsheet his sword and fight side by side with the people in defence of hope, and that created room for restoration.
Mr John Idumange's support for Henry Seriake Dickson via social media was just about the broadest campaign by a single person. His campaign was so thorough that there was scarcely anybody conversant with internet who wasn't touched by the soothing wind of restoration. There is restoration now and for the first time in five years Bayelsa state is not moving in clutches.
There are those who wouldn't give positive change a chance, who are still clinging to the ruins of our gory past, who are bad losers bad losers that lack spirit of sportmanship. There are those who critize John Idumange on his latest appointment as the Senior Special assistant to the Governor. In their infamous comments they have made it clear that carting away with public funds should be the peculiar achievement of every office holder in the government. But John Idumange responded to his critics in a most matured way, educating them without vernom, giving them a chance in that vehicle of transformation in spite of their evident cynicism.
Anyone who is a good student of history will attest that Mr John Idumange has served Bayelsa state selflessly. Up till now there are but a few who have laid so much on the altar of sacrifice for Bayelsa state as he has done and it is widely believed that his new office will be used in serving mankind wholesomely as he has so succesfully done in previous capacities
Disclaimer:

"The views/contents expressed in this article are the sole responsibility of

Julius Bokoru

and do not necessarily reflect those of The Nigerian Voice. The Nigerian Voice will not be responsible or liable for any inaccurate or incorrect statements contained in this article."
Articles by Julius Bokoru