CELEBRITY QUOTE: IN LIFE ANYTHING YOU DO DON'T LISTEN TO PEOPLE BUT LOOK UP TO GOD--BBA WINNER,UTI NWACHUKWU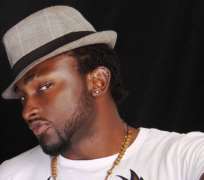 For me everything I was always praying asking God to give me His strength because without his Grace I may run mad in the house.I also prayed to God to take control especially when the news of my dad came to me,I almost left the house but as God would have it,the funeral was postponed.
I was summoned to the Diary Room and the room was quiet,I was expecting the voice to come in but it didn't.So I was like Hello because they do that sometimes so they can watch your expression.It took a bit longer then the other side of the room which we had never seen before opened then the producers walked in and as I saw that woman holding a phone,my mind told me something had happened,I heard her say he is here hold on for him.
Before I went into the house my father was already very ill,so I told him about the show on his sick bed and he smiled and encouraged me to go.
So when the woman came in,the only thing that came to me was my father.So when she gave me the phone I didn't collect it I just said to her tell me what it is and she said pick the phone it's your family,the woman started shedding tears.
I blanked off and then I finally spoke to my family and they told me.I was devastated but they encouraged me to be calm then the BBA organizers gave me 24hrs to decide whether I wanted to leave or stay.
But my family sent in a tape encouraging me to stay back and make them proud.
Then people started talking that yes I didn't attend my father's burial because of money.
In life anything you do don't listen to people but look up to God,I would have been discouraged by what people were saying,even though the burial was postponed they kept calling my family saying I preferred to stay for money rather than come home for burial plans.
They were like he is the last born and so he doesn't need to come until the burial,but you can't believe they were receiving emails from close friends saying all sorts of rubbish.
At the end of the day,all of them shut up when I won