'Five a day' for mental health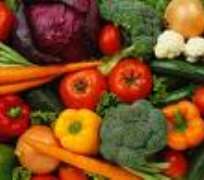 We know five portions of fruit and vegetables a day can help keep our bodies healthy, but now Government-backed research says five simple actions a day can help keep our minds healthy too.
People are being advised to be active, learn new things, help others, connect with friends and family and notice the beauty of everyday life to stay happy.
"A big question in mental wellbeing is what individuals can do," said Felicia Huppert, Professor of Psychology at the University of Cambridge, who led part of the project.
"We found there are five categories of things that can make a profound difference to people - wellbeing. Each has evidence behind it."
These actions are so simple that everyone should aim to do them daily, she said, just as they are encouraged to eat five portions of fruit and vegetables.
The report, by think tank Foresight also said the mental coffers need boosting in much the same way as a bank's hit by the credit crunch.
Boosting both mental capital and wellbeing could reap very high economic and social benefits in the future, it concludes.
The report, sponsored by the Department for Innovation, Universities and Skills (DIUS), is the conclusion of a two-year study involving over 400 leading international experts.