FESTIVAL FOR AFRICAN FASHION AND ARTS - FASHION FOR PEACE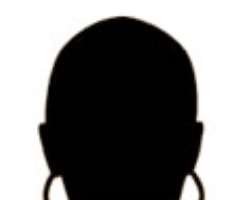 Nairobi will host a celebration of cultural diversity in a fashion show bringing together world renowned African designers and models to celebrate peace. The fashion show organized by Festival for African Fashion and Arts – FAFA – will take place on the 24th of May 2008 at the Nairobi National Park.
World-famous fashion designers and models will grace the catwalk within the confines of the Nairobi National Park, the world's only wildlife capital, in this one of a kind fashion show.
The event aims to draw attention to the immense creativity and sophistication, which exists in Kenya and on the African continent, while portraying the wonderful richness that exists in cultural diversity.
Paris based designers Alphadi of Niger, Imane Ayissi of Cameroun and Paul Herve Elizabeth of Martinique, as well as Pathe'O of Ivory Coast, Tribe of Ghana, Modela Couture of Nigeria, Espace Fagueye of Senegal are expected to participate.
Kenyan designers, who also have an international following, will also show their latest collections. These include Moo Cow, KooRoo, Sally Karago, John Kaveke, and KikoRomeo.
The event will also bring together a wide range of participants including Jua Kali artisans (cottage industry), visual artists, designers, musicians, writers, sportsmen, professionals in the tourism sector, environmentalists, media and business people.
The occasion has all the components of a glamorous event and a grand opportunity to present Kenya as a modern, vibrant destination. Proceeds from ticket sales will go to the Alternatives to Violence Program which runs training on conflict prevention and reconciliation.
Former international Kenyan top model Waridi Schrobsdorff will be hosting the fashion show. International African models Tess Njuhi, Belinda Baidoo, Kine Diouf, and Ajuma, among others, will be gracing the catwalk and will lend their support for peace in Kenya.
The fashion show will act as a step in promoting peace and hope and at the same time portraying Kenya as a vibrant destination for both business and leisure.
Partnering with the United Nations Environment Programme (UNEP) and Keino Sports Marketing FAFA plans to organize football tournaments for youth in various locations in the country.
Clean-up campaigns in addition to tree planting activities in Kibera, Mathare and the edge of Nairobi National Park will take place with a clear goal of drawing attention to the environment and bring communities together for a common cause.
For Additional information, visit www.fafakenya.org