What do interviewers look for?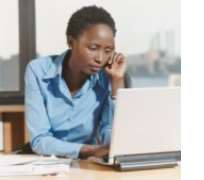 Preparation is essential for a job interview. Not only will it give you more confidence and help you provide answers to difficult questions; it will also be apparent to the interviewer, who will look for evidence that candidates have put in the prior effort required to make a good impression on the day. The interviewer is likely to be making an assessment against a checklist of qualities. Most employers explore the following areas in the course of the initial interview:
Intellectual abilities
You may be asked direct questions to gain more detailed information about your past and expected academic results. More demandingly, you may be asked a general question, based loosely on your academic discipline, to test your ability to draw a specific conclusion from a mass of information.
Alternatively, you may be asked some hypothetical questions related to the job for which you have applied, to reveal both your attitude to a work situation and your ability to think on your feet.
Personal achievements
You are likely to receive the opportunity to say something about your non-academic activities and your work experiences. The interviewer will be particularly interested to hear of initiative, responsibility, personal skills, teamwork and achieved objectives.
Skills and competencies
You may be asked a number of open-ended questions on your skills and abilities, to which the style of the reply will be as important as the content. A good answer will be clearly expressed and will cover the question, yet be concise.
Be prepared to give concrete examples which provide evidence of each of your key skills, from both academic and other contexts.
Think CAR: Context, Action, Result. Context - what was the situation when you displayed this skill? Action - what did you do that demonstrated/ helped you develop this skill? Result - what was the positive outcome?
Commitment
At work, there will be times when you will be working under pressure and will be expected to show a high level of commitment. Employers seek signs of this in various ways.
They will be pleased to learn the positive reasons that you have for wishing to take up a specific role in their organisation.
You may be asked to show evidence of a determination to succeed and to have some idea of your longer-term goals.
Time management
Many jobs require several tasks to be carried out at the same time. To meet deadlines and to be successful in such an environment, you need to take an overview and plan your time effectively.
Interviewers may look for evidence that you have made good use of your time and opportunities so far.
Career motivation
The interviewer may ask questions to find out more about your career choice and motivation for the type of work required.
Knowledge about the company
The interviewer will assess your knowledge of the company, seeking evidence that you are committed to the organisation and understand the nature of the work.
They may also look for evidence about your knowledge of the sector they work in and their competitors.
Technical/ specialist knowledge
The interviewer may look to test your technical knowledge about the area of work or subject studied at university. They will look for evidence of an understanding of the main principles of the subject.
Technical and specialist knowledge questions can be used at interviews for many work areas. They are often used in engineering disciplines, information technology and economics, but not exclusively.
Communication skills
Be aware that these skills will be assessed based on your performance throughout the interview. Practising with friends, family or during a mock interview booked with a Careers Consultant, can all help.